Amir keen for package to pass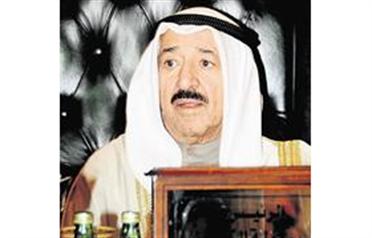 Kuwait's Amir Sheikh Sabah Al Ahmad Al Sabah has urged parliament to support a government economic stimulus package in the face of the global meltdown, newspapers reported yesterday.

"We are keen for the package to pass (in parliament). I hope it will and I won't be happy if it does not," the emir said in a meeting with editors of local dailies.

The emir stressed that Kuwait is capable of passing through the global economic crisis as "our finances are in good shape and we are not in debt."

He also said that public spending in the budget for the next fiscal year, starting on April 1, will be increased.

The stimulus package, proposed by a task force set up to combat the fallouts of the global financial crisis, calls for speedy measures to rescue a number of troubled companies that have failed to repay their local and foreign debts.

Media reported the package includes new legislation that would allow public funds to be used to provide urgent loans to companies facing a cash flow crisis. A number of Kuwaiti investment companies have defaulted on loans as credit facilities have become difficult to obtain and the value of their assets have dropped sharply.

Lawmakers are however divided on the issue, with some urging the government to take swift action to bail out troubled firms and restore confidence to the ailing bourse, while others insist any use of public funds should essentially help ordinary citizens and small investors.

A number of lawmakers are also demanding that the government should either forgive or at least purchase around $17 billion of bank loans owed by Kuwaiti citizens instead of bailing out wealthy businessmen.
Follow Emirates 24|7 on Google News.