Asia's resilient SMEs set to capitalise on region's recovery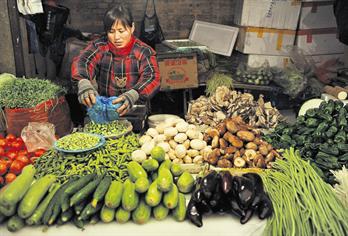 Demand in China and India has the potential to drive growth in smaller Asian countries, Economic Intelligence Unit (EIU) highlighted in its latest report titled Towards the recovery.

Citing an example, the report said that growth of 3.2 per cent recorded by South Korea in the last quarter of 2009 was achieved because of demand for Korean products in China. Asia (excluding Japan but including Australia) will grow at 6.5 per cent in 2010 as compared to an expansion of 4.2 per cent in 2009, the report said.

The report which dwelt in detail on the role of small and medium enterprises (SMEs) in Asia's recovery, said these enterprises are now in a position to take advantage of the upturn in the continent's economy.

"The fate of SMEs is particularly crucial since they account for the bulk of employment in many of the region's economies and are the cornerstone of Asia's entrepreneurial dynamism.

"They have been hit disproportionately hard by the global recession of recent months, particularly companies reliant on exports, but have shown a resilience that bodes well for their ability to capitalise on the region's unexpectedly rapid recovery," it said. On the other hand, according to the Asia-Pacfic Economic Co-operation forum, 95 per cent of businesses in the Asia-Pacific region are SMEs, and they employ 80 per cent of the workforce.

There is a need to rebalance the smaller Asian economies away from a reliance on exports to developed markets in the West, and towards domestic demand, EIU said. Secondly there is an increasing importance of intra-regional trade, by which mechanism SMEs in smaller nations may take advantage of the rebalancing of the region's giant economies, namely China and India, the report noted.

"The times are tough, but Asia's SMEs are tougher – and they are in the right region to take advantage of the upturn. Asia's SMEs have faced a multitude of problems in recent months: a severe squeeze in financing, tumbling orders, diminishing cash flow and rising inventory costs. But some think the severe competition and a cost-control culture have helped them develop resilience in adversity. On a macroeconomic level, they are well-positioned to take advantage of the region's surprisingly rapid growth."


Cost control is crucial

Cost control and inventory management are crucial to survival of these Asian enterprises, the report noted. "Although the region is recovering quickly, many SMEs are still in crisis mode and are focusing on cash flow protection and strategic reassessment. Cost control, always important for small companies, has become crucial, as has inventory management. The prompt collection of accounts receivable is also a priority, while quality control is gaining increased scrutiny to ensure clients have no excuse to delay or avoid payment," EIU said.

SMEs could benefit from a rebalancing of Asia's largest economies. Given the weakness of Western markets, Asian SMEs, many of which are cogs in a global supply chain, would benefit from a new source of final demand within the region, EIU observed. "There are signs that China may be able to provide this, as its middle-class becomes richer and policymakers seek to rebalance its economy away from a reliance on exports and towards domestic demand. If this trend is sustainable – rather than just a result of massive fiscal stimulus in recent months – it could create a virtuous circle benefiting Asian exporters," EIU said.

With Western consumers unlikely to return swiftly to pre-crisis levels of spending, some larger export-oriented SMEs are asking whether a strategy focusing on domestic markets – or at least on reducing their reliance on consumers in the US and European markets – is preferable, the report noted.

However, accessing domestic markets may not be easy, EIU said. "Reshaping SMEs' corporate strategy to reduce reliance on final demand in the West is not necessarily easy. In China, for example, stiff competition, very diverse internal markets and the high costs of brand-building and product differentiation may make entering the market an unrealistic proposition for some export-focused SMEs," EIU said.

"Indeed, some have decided against this strategy and are waiting instead for demand in the West to recover," the agency noted. A new intra-regional trade dynamic could help SMEs, if Asia's larger economies do become sources of final demand as this will help drive intra-regional trade, EIU said.

"The proportion of Asia's trade within the region has been rising steadily over the past two decades. The proliferation of free-trade agreements (FTAs) in Asia is testament to policymakers' commitment to this goal. Those that already have cross-border business within Asia, generally regard such agreements positively – and are hopeful that the China-Asean FTA, which came into effect in 2010, will be beneficial," EIU observed.

Benefiting from FTAs

However, the Asian SMEs need more information to take advantage of FTAs, EIU said. "While tariff reductions through FTAs are better than nothing, the complexity of overlapping deals is a hindrance to more comprehensive global agreement," EIU said. Moreover, many SMEs do not use or are not aware of the provisions of most FTAs. One study found that only 22 per cent of Asian companies were exploiting FTA preferences. "Better official guidance and information are necessary if SMEs are to take advantage of Asia's evolving trade dynamics," EIU said.

There is little doubt that the global financial crisis threatened (and continues to threaten) the viability of many SMEs, EIU said. In China, for example, by the end of 2008 more than 100,000 of them had ceased production, according to the Chinese Academy of Social Sciences. As a result, an estimated 20 million people had lost their jobs.

"The downward pressure on SME employment is likely to persist. For instance, the number of people employed in Guangdong province fell byfive per cent in the first quarter of 2009. And up the coast in Fujian province, Nan Sing Machinery, an industrial knitting-machine maker, told the EIU that it has cut its workforce by about 200 people to 600 through attrition since 2007. This was necessitated by a 50 per cent decline in the company's annual sales to Rmb100 million (Dh53.78m) in 2008 from Rmb200m a year earlier," EIU noted.

SMEs in other Asian countries fared as poorly, EIU noted. The SME sector has proven to be particularly vulnerable to the current downturn because in many regions in Asia it is populated with low-skilled firms relying on cheap labour to produce export goods, EIU said.

"The global economic slump has caused a steep drop in foreign demand, which has triggered a plunge in industrial production in most export-oriented Asian economies. For example, in the first half of 2009, overseas orders for Chinese SMEs' core products such as toys, clothes and furniture fell by 20 per cent to 50 per cent year-on-year; meanwhile, China's overall export-growth rate turned negative for the first time in a decade in December 2008 to -2.8 per cent," EIU noted.

It was the smaller and weaker companies that have struggled the most during the crisis, EIU noted. "Unlike large corporations, small and medium-sized enterprises (SMEs) have little flexibility to cope with plummeting demand, cancelled orders, scarcer financing and delayed payments. Asian SMEs are no exception, despite their region's dynamism and rapidly improving economic outlook," EIU said.

"Right now, crisis management is their top priority and most are busier with cash-flow protection and strategic reassessment than with a renewed push for growth."

Financing problems

This being a credit crisis, SMEs are not immune to financing problems, EIU said. In fact, for this size of company, the situation has gone from bad to worse. From a bank's perspective, lending smaller amounts to SMEs is always more costly and riskier than lending bigger sums to larger companies. Recognising this, governments around the region – even before the recent recession – had devised policies to improve access to and reduce the cost of financing for SMEs. These included enterprise funds, matching grants and publicly supported SME banks," EIU said.

Though the pace of decline across the region is moderating, as of September 2009, even in China, which has recorded stunning GDP growth figures, exports were still falling at a double-digit pace from the previous year, EIU noted. In Wenzhou in Zhejiang province and Dongguan in Guangdong, where some of the country's biggest concentrations of export-oriented SMEs are found, about 30,000 of them could not adjust to this sudden shift and shut down in late 2008 and early 2009, EIU pointed out.

"The National Development and Reform Commission reckons that, partly because of their greater dependence on foreign markets, Chinese SMEs are in worse trouble today than during the Asian financial crisis of 1997," EIU said. "Indeed, a lack of demand may still be the biggest challenge facing export-oriented SMEs. In a survey of 500 Hong Kong companies on mainland China in the second quarter of 2009, 69 per cent replied that weak export demand was a 'serious' or 'very serious' difficulty facing their operations. The situation had improved only marginally in the third quarter, with 62 per cent maintaining that weak export demand remained a huge problem," EIU said.

Bright future

The future of SMEs is bright, principally due to an economic recovery in Asia that is the envy of the rest of the world, EIU said. "China's economy grew at a sizzling 8.9 per cent in the third quarter of 2009 compared with a year ago and Chinese demand is lifting other economies in the region.

For instance, South Korea's third-quarter GDP rose 3.2 per cent from the previous three months." Indeed, such has been the speed of the recovery in Asia, the IMF more than doubled its forecast for economic growth in Asia in 2009 in its latest economic outlook paper, commenting on an "outsized Asian upturn", EIU said.

Asia's economic fortune depends largely on the fate of SMEs, EIU said. "On the one hand, Asia has its share of big multinational corporations and state-owned behemoths with correspondingly large footprints on the world's industrial map.

Those SMEs towards the medium-sized end of the scale are also among the most dynamic in emerging Asia's export sector whereas the small ones tend to focus on domestic markets," the EIU report said.


IMPORTANCE

While it is true that large Chinese firms in many strategic industries such as energy, finance and IT are growing more powerful and globally competitive, it is SMEs that still make up most of the country's economic flesh and blood.

"According to the Chinese government, there were some 42 million SMEs (including four million registered SMEs and 38 million one-person businesses) in operation as of 2008, equivalent to 99 per cent of the country's total enterprises and employing 75 per cent of urban dwellers," EIU said.

SMEs also accounted for 58.5 per cent of GDP, 62.3 per cent of exports in value terms and 46.2 per cent of tax revenue. In the richer economies of greater China they are equally as important. In Taiwan, SMEs account for 98 per centof enterprises, 77 per cent of employment and 17 per cent of export sales, according to the Ministry of Economic Affairs. In Hong Kong, they account for 98 per cent of businesses and 48 per cent of total employment, according to the Trade and Industry Department.
Keep up with the latest business news from the region with the Emirates Business 24|7 daily newsletter. To subscribe to the newsletter, please click here.
Follow Emirates 24|7 on Google News.