Australian GDP falls for first time in eight years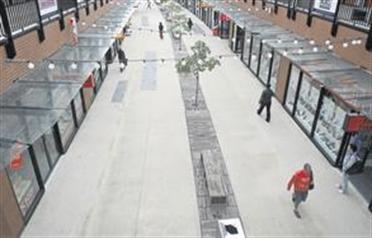 Australia's economy unexpectedly shrank for the first time in eight years in the last quarter as firms ran down inventories at the fastest pace in more than two decades, reviving pressure for more monetary and fiscal stimulus.

The Australian dollar slid while bill futures surged as investors wagered the Reserve Bank of Australia (RBA) might come to regret not easing at its policy meeting on Tuesday and would now have to cut interest rates in April.

"A massively, massively weak number and this is the necessary condition for the first leg of a recession," said Joshua Williamson, a senior strategist at TD Securities.

The common definition of recession is two successive quarters of contraction in gross domestic product and the last time Australia suffered that was in 1991.

"Global weakness has now extended well and truly to Australia and should add to expectations for more aggressive rate easings in coming months, especially given the RBA's decision to keep rates on hold," he said.

Investors rushed to price back in the prospect of a 50 basis point cut in the 3.25 per cent cash rate when the RBA next meets on April 7, and suggested it could reach 2.0 per cent by mid-year.

Yesterday's report showed GDP, essentially the value of all goods and services produced in Australia, fell 0.5 per cent last quarter, from the third quarter when it rose 0.1 per cent.

The result was below forecasts of 0.2 per cent growth and the first drop since 1991, when the introduction of a sales tax caused a one-off slump in demand.
Follow Emirates 24|7 on Google News.