'Bad loans not expected to increase this year'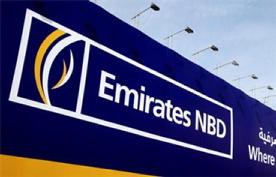 Non-performing loans (NPLs) are not expected to increase this year hence there should be no need for more provisions, said a senior official.

"Bad loan increase… I don't think so. I don't see it," Ahmed Humaid Al Tayer, Chairman of Emirates NBD and Commercial Bank of Dubai, told reporters yesterday, on the sidelines of Dubai Policy Watch seminar.

"It is in an acceptable level… we are complying with the central bank ratios."

Despite the crisis, he said banks managed to generate profits and meet their commitments. With regard to Dubai, he said much of its problems stem from the short-term loans and bonds that the emirate used to fund huge infrastructure projects. Nonetheless, he said, these infrastructures put Dubai in the map and is currently making the emirate undisputable by any country in the region in terms of services.

"These infrastructures will service the emirate for up to 30 years. It will only need maintenance but Dubai will not need to spend a big sum like what it spent in the past," he told the audience.

Al Tayer said Emirates airline has been instrumental and will continue to play an important role in Dubai's economy. He said the airline was conceived to free up the emirate from limitations. During the time when Gulf Air was the only airline, Dubai was bounded by a condition that its airports will only allow Gulf planes.

He said Dubai created Emirates airline so that all players may participate.

"This openness," he said, "has created economic boom but has also opened up the emirate to the impacts of the global financial crisis." Although there are company debts, the government has been able to intervene and inject money and help restructure these companies, he added.

Al Tayer pointed out the seven emirates will remain united as exemplified in the boundaries of each emirate.

"Where is Dubai Where is Sharjah Where is Fujairah" he said, noting that "although there is no clear demarcation line, all of them lived peacefully".

On regional issues, Al Tayer said committees in the Gulf Cooperation Council should be equally distributed and dispersed among all member states, and should not be concentrated in Saudi Arabia.


Geography and history should be taught in Arabic

Geography, history and religion should be taught in Arabic while science and mathematics may be taught in English.

This is according to Ahmed Humaid Al Tayer, who himself has been the Minister of Education and currently the Chairman of the Board of Trustees of the Emirates Nationals Development Programme.

"In Korea, they teach in Korean, in China they teach in Chinese and in Japan they teach in Japanese, we should teach in Arabic," he said.

He said it is not an excuse that these subjects should not be taught in Arabic just because the school is private. He said there should also be a unified course for all the seven emirates.

The education system, he added, is miserable due to the lack of consistency in the ministry in terms of leadership. He said he feels sad that eight ministers have handled the post of Minister of Education since the union was established.

Al Tayer said primary education should be improved and university education should be made free for all nationals.
Keep up with the latest business news from the region with the Emirates Business 24|7 daily newsletter. To subscribe to the newsletter, please click here.
Follow Emirates 24|7 on Google News.