Banks reduce facilities to jewellery traders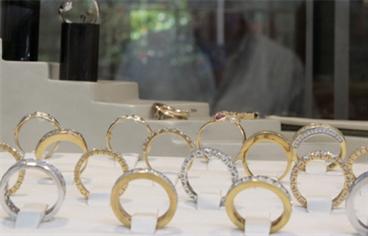 Several jewellers have been asked to downsize their bank facilities, said a finance manager of a jewellery network in the UAE.

"They have given us time to bring down our facilities we enjoy with banks in the form of trust receipt financing, short-term loans, long-term loans, bullion loans, etc," he told Emirates Business.

Sources said banks have refused to renew facilities for many jewellers, forcing them to look around for new lenders.

"It is not easy to find a new bank at this point of time," said a chairman of a big jewellery chain.

Jewellers said currently they are left with the choice to either prune their gold stock or bring in additional equity to support operations. Business has already been affected 15 to 20 per cent by the rise in gold prices to record highs and unpredictable fluctuations in the yellow metal.

Banks are increasingly tightening their exposure as funding avenues for them are getting restricted.

"Even the interbank market has contracted during the past few months," they said. We might see large jewellery retailers closing down outlets selectively in order to adjust to the falling gold stocks forced by the downsizing of bank facilities.

Damas Jewellery said last month that the increase in gold price prompted some of the bullion banks to limit their financial exposure to the company through the gold loans availed by the group.

"As a result, 343,000 ounces of gold was fixed subsequent to September 30, 2009," Damas said. 

Established jewellers have facilities open with bullion banks, which lend gold to them on the strength of "standby letters of credit" issued by commercial banks.

Some jewellers are slowly diverting their focus to diamonds, which, on the one hand, are less expensive than gold and on the other, offer longer credit facilities in the range of 120 to 150 days. "Diamond jewellery is not only more profitable but, more importantly, is finding greater preference with new generation of customers," one jeweller said.
Keep up with the latest business news from the region with the Emirates Business 24|7 daily newsletter. To subscribe to the newsletter, please click here.
Follow Emirates 24|7 on Google News.