Beijing assures help to the West in leading global economic recovery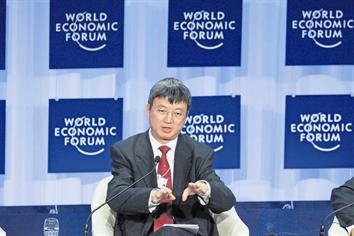 The world turned its spotlight on attention-shy China at this year's gathering of business chiefs and policymakers, pleading it to lead a global recovery and wave its wand to solve economic imbalances. It got a halfway positive response.

China sent its biggest ever delegation of 54 executives to Davos, with a keynote speech from Vice Premier Li Keqiang and panel appearances from the deputy central bank governor and the head of the country's biggest investment bank, symbolising its status as a fully-fledged member of the world economy.

Despite that, the Chinese did their best to keep a low profile at the World Economic Forum, while firmly saying they would move at their own pace and on their terms and demanding the rest of the world pull its weight too.

China is trying to be a good citizen. Vice Premier Li and Deputy Central Bank Governor Zhu Min both pledged that Beijing would stick with moderately easy monetary policy even as the world's third largest economy is growing rapidly.

By not curbing its runaway growth too aggressively, China is keeping the engine of world growth running and trying to spur domestic demand – a move which will help to correct global imbalances.

This stance won praise from senior officials, including the Group of 20 envoy from South Korea, this year's chair of the global forum, and International Monetary Fund chief Dominique Strauss-Kahn.

But China does not want to rush. Asked about Beijing's credibility given that it made the same promises of addressing imbalances four years ago, Zhu Min said: "It's a long process, it's not an overnight thing. It will probably take another five years or four years. You will see improvement day by day, year by year.

"We need global co-ordination on structural change ... for us to increase consumption and for others to increase consumption or to increase savings," he said.

The West is keen on China to play a bigger leadership role. It may even secretly envy China's command economy.

"The world wants to hand the baton off to China," said Stephen Schwarzman, Chief Executive of Blackstone.

"One reason why the West looks at China and perhaps overvalues its ability to be a global leader is simply the fact that it can make decisions when other parts of the world know what the problems are but can't quite get there in terms of making decisions."

Li said China would tackle climate change and ensure that economic growth became more efficient with regards to the use of resources and environmental concerns.
Keep up with the latest business news from the region with the Emirates Business 24|7 daily newsletter. To subscribe to the newsletter, please click here.
Follow Emirates 24|7 on Google News.