BNP Paribas sees 25% rise in regional revenues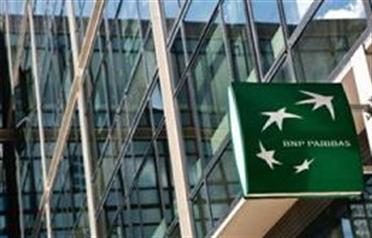 Wealth management might have taken a hit for most players but BNP Paribas saw a 25 per cent increase in revenues in its wealth management business in the Gulf last year, a top executive said.

The company aims to attain "at least a similar" growth this year, Serene El Masri, CEO of Wealth Management, Middle East, told Emirates Business.

"Business on the wealth management side for us has been very promising. Yes, we have gone through a turbulent 2009. But I must say that we did not really see it in our books at the end of the year in our results. We started the year as a tough year but towards the end things were relatively back to normal. Despite a very slow start to the year, by the end we found we were back on the track in the region. This is true also for the UAE; we saw around 25 per cent increase in revenues for this region," said El Masri.

"Our target this year is to at least attain the growth of last year. We would try to achieve higher than that," she said.

El Masri said: "Investors have started to re-invest but they are looking for short-term investments. This means they don't want to be locked in an investment that would go beyond, say, a year or two. They are wary of long-term investments at the moment."

For investors to look at long-term investments, it might take another year or so, she said.

"It depends how various factors evolve in this region. If we continue in the same manner, I think within one to two years investors will start to look at long-term investments. But for the moment they have capped themselves to a maximum of two years. In this region, a prime factor is oil prices. However, there also are other factors such as banks' liquidity. Local banks' liquidity situation, stability of the real estate sector and stock markets are critical. These are the determining elements. Obviously, evolution of the dollar also is another important factor. We are looking at all these to see which way things move," she added.

While 2009 saw investors sticking to fixed income investments, this year, equity would be top on priority, said El Masri.

"Probably, the first three quarters of 2009 were for fixed income as an asset class. In the last quarter, we are moving back into an equity allocation."

As competition for the financial sector intensifies, more consolidations can be expected in 2010. Local players can be expected to make some moves in this direction, she said.

"Consolidations in the financial sector are likely. In the UAE, if we talk of banks, there has been only one major merger over the past few years. I think big consolidations in international banking have already taken place. So it will be local players and not necessarily international who would look towards consolidations."

In the changed economic scenario, she said, service providers are focusing much more on catering to their client's financial needs.
Keep up with the latest business news from the region with the Emirates Business 24|7 daily newsletter. To subscribe to the newsletter, please click here.
Follow Emirates 24|7 on Google News.