Bond will revitalise economic growth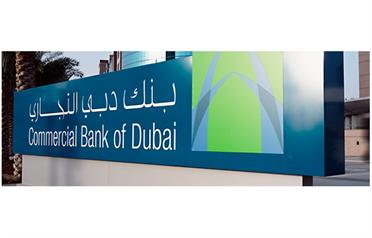 Dubai's success in raising $10 billion (Dh36.7bn) in federal funds through a five-year unsecured bond programme will help the economy regain momentum and put a floor under global confidence in the emirate, analysts said yesterday.

"It will clear the way for more focus on some of the stimulus programmes and also help the economy regain temporarily lost momentum. The bond will give government entities access to the funds needed to complete what has been started in Dubai, to meet the commitment of finishing all infrastructure projects," analysts at Kuwait-based Global Investment House wrote in a note sent to Emirates Business yesterday.

In a separate note, lender HSBC's economist Simon Williams said: "The undertaking of support from the UAE federal institutions could enhance its ability to weather the global financial storm and put a floor under local and international investor confidence."

The UAE Central Bank has subscribed to the first tranche of a $20bn bond programme launched by the Dubai Government's Department of Finance on Sunday.

"The support package substantially strengthens the outlook for Dubai," Williams added. The UAE last year announced two bank support packages worth Dh120bn to boost liquidity. It has also guaranteed bank deposits and allowed lender to perform dirham-dollar swaps.

"[The bond] is a clear signal of federal support for an individual emirate's finances as the nation is facing the challenges of global economic crisis, and will prop up the tumbling financial markets," Global said.

"The move has cleared some of the ambiguity about the future and the negative rumours about the economy such as the ability to pay, the fundamentals and the strength."

According to the Dubai Government, the total debt of corporations and agencies wholly or partly owned by it was $80bn at the end of 2008. The recent refinancing of the $3.8bn Borse Dubai debt went a long way to validating the Dubai Government's earlier statement that it has its debt burden under control.

"We feel Dubai is now in a stronger position to renegotiate its debt pile. The new funds will act as security and will be used whenever needed, reducing doubts on the ability of Dubai to service its outstanding debt in the short and mid-term," Global said, echoing sentiments expressed to Emirates Business by several of Dubai's corporate chiefs.

Credit Default Swap (CDS) spreads also tightened significantly after the Borse Dubai refinancing and the launch of the Dubai bonds.

According to CMA DataVision, five-year CDS on Dubai fell by 178.1 basis points to reach 719.8 basis points.

Other sovereign CDS spreads too were down with Abu Dhabi 8.6 basis points tighter at 401.4 basis points, Bahrain down by 13.3 basis points at 700 basis points, Saudi Arabia down by 10 basis points at 285 basis points and Qatar down by 10.4 basis points at 345.9 basis points.
Follow Emirates 24|7 on Google News.