Britain needs budget balance by 2014: PwC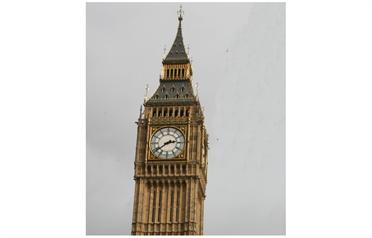 Britain needs to achieve a balanced budget by 2014, two years earlier than planned, to maintain the confidence of investors funding the government's record borrowing, consultants PricewaterhouseCoopers said yesterday.

Finance Minister Alistair Darling forecast in November that it would take until the 2015-2016 tax year before government tax revenues and spending were back in line on the "current budget" measure, which excludes investment spending.

John Hawksworth, head of macroeconomics at PwC, said this was too slow.

"If you wait until 2015-2016 you're really taking a big risk," he said. "It's asking markets to wait a long time."

Prices for British government bonds, known as gilts, have surged in recent weeks because the Bank of England has cut its interest rates and plans a £75 billion (Dh380bn) quantitative easing policy, much of which will be spent on gilts.

But the long-term outlook for gilts is less rosy, as hefty budget deficits into the future mean issuance will remain heavy even when investors regain an appetite for equities when the economy starts to recover.

"Clearly it looks odd that budget deficits have skyrocketed at the same time as gilt yields have come down. That doesn't look sustainable on the long term. It's difficult to see that remaining the case in two-three years' time," Hawksworth said.

PwC said the Treasury has underestimated the depth of Britain's economic downturn, and that net borrowing as a percentage of GDP will peak at around 10 per cent in the next tax year, compared to eight per cent in the Treasury forecast.

To balance the current budget by the 2013-2014 tax year, the government needed to save money or raise taxes equivalent to around three per cent of GDP or £43bn, PwC said. A mix of tax rises and spending cuts would be best, focusing on closing tax loopholes, a possible carbon tax and rises to national insurance.
Follow Emirates 24|7 on Google News.