Budget set to boost Dubai's economic growth further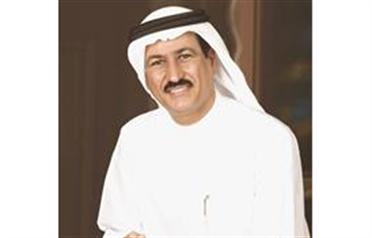 This upbeat forecast follows the release of the annual budget on Saturday, which revealed government public sector spending will hit Dh37.7 billion in 2009, an increase of 42 per cent from the year before.
"The budget will be well received by the private sector, which needed assurances that the government would continue spending," said Joe Kawkabani, Algebra Capital Managing Director for asset management.
Almost half of this year's budget – or Dh17.1bn - is earmarked for infrastructure spending, while the economic and services sector has been allocated Dh5.3bn, in what some commentators are calling classic Keynesian economics.
This philosophy states that in times of economic strife, governments should follow an interventionist policy and spend more money, not less, to reinvigorate the pubic and private sectors and overcome downturns and recessions.
While Dubai is far from the latter scenario, economic growth is expected to slow this year, with the real estate, tourism and financial services sectors likely to be hardest hit.
In response, Dubai has launched an economic stimulus package that its architects believe will enable businesses to 'weather the short-term challenges'.
"The increase in infrastructure spending is very positive," said Dr Nasser Saidi, Chief Economist, Dubai International Finance Exchange.
"This is very appropriate at this juncture and will be viewed positively by the market. Dubai is facing an economic slowdown, which has been transmitted from the rest of the world, and its primary tool is fiscal policy – it cannot use monetary policy because that is decided at a federal level."
The surge in infrastructure and public works spending will support the construction and contracting sectors, which are both of critical importance to Dubai's economy, Saidi believes.
"Worldwide, we are seeing governments increase fiscal spending," said Saidi.
"Dubai's focus on infrastructure and public works will increase productivity and also create jobs, while creating future sources of income, which means these projects will largely pay for themselves through charges as well as fees.
"The Dubai government has shown it will be strongly supportive of the investment plans being undertaken by the private sector," said Saidi.
Business leaders have offered similar praise and investors also appear to be more confident, with the Dubai Financial Market General Index closing up 0.4 per cent after languishing in the red for much of yesterday's session.
"Dubai's 2009 annual budget indicates the emirate's financial stability and sends out a strong message to investors and businesses operating in the region," said Hussain Sajwani, Damac Holding Chairman.
"The increase in spending also reflects the government's transparency and confidence in the changed global environment.
"The budget provisions will enable the private sector to chalk out its own future growth strategy.
"The budget will go a long way in injecting confidence and this will assist the private sectors own growth plans, offering an environment for further investments."
Meanwhile, Dubai's public sector finances will slip into the red for the first time in 2009, with this year's projected revenues of Dh33.5bn leading to a deficit of Dh4.2bn.
Nasser bin Hassan Al Shaikh, Director-General of the Dubai Department of Finance, told Emirates Business that Dubai may reactivate its dirham-denominated medium term note (MTN) programme to meet this shortfall, provided credit conditions are favourable.
Even if this proves unworkable and Dubai has to find other sources of funding, DIFC's Saidi is unfazed by Dubai's impending deficit.
He said: "The size of the deficit is very small. Dubai has been very realistic and has said that now is the time the government should be supporting the economy."
Dr Ahmad Al Bana, a UAE Economist, said the budget deficit was minor, with Dubai able to cover this shortfall through the financial surpluses of recent years.
Some executives said the plan is preliminary and more detail is needed. But Saidi claimed Dubai's transparency is improving, with the transfer of investments to the Investment Corporation of Dubai (ICD) being an important step.
The Dubai government moved ownership of Emirates airline and travel services firm Dnata to IDC in December 2008.
"The transfer of investments into IDC improves the transparency of the government fiscal accounts and improves the accountability of general government and the services it provides," said Saidi. "There is, as a result, better accounting of both government expenditures and of revenues. This is a good separation that can provide an example for other countries in the region."
Meanwhile, the global economy will struggle in 2009, but the Gulf should emerge relatively unscathed, most commentators believe.
"The Dubai, UAE and GCC economies will recover faster than the rest of the world, with the United States, United Kingdom and much of the eurozone likely to remain in recession well into 2010," said Saidi. "We should start to see regional economic activity increase by the third quarter of 2009 and it's important to remember that what we are facing is a slowdown in growth and are a long way from recession."
Saidi's views were largely echoed by Eckart Woertz, Economics Programme Manager at Gulf Research Centre, who warned Dubai would go through a rough patch as the global economy falters, while some local problems have yet to be resolved.
"The difficulties in the real estate sector are specific to Dubai and it is too early to judge how this will play out," added Woertz.
No direct vulnerability for spending plans

The Dubai budget forecasts a 26 per cent increase in government public sector revenues, despite oil prices having fallen more than $100 from July's record peak of $147 a barrel and world trade faltering.
However, Dr Nasser Saidi, chief economist, Dubai International Finance Exchange, says this slump will have little effect on Dubai's spending plans, with oil providing around four per cent of the emirate's gross domestic product.
"This is not a direct source of vulnerability for Dubai," said Saidi.
Eckart Woertz, economics programme manager at Gulf Research Centre, is less bullish, however, and questions how Dubai will hit its targets.
"Dubai says government revenues will increase year-on-year in 2009, but with oil and aluminium prices falling and the Dubai real estate sector in trouble, it will be a challenge to achieve this," said Woertz.
Joe Kawkabani, Algebra Capital managing director for asset management, offers similar concerns.
"The budget is vague and raises two key questions: how will Dubai increase its revenues and how will it meet the deficit?" said Kawkabani.
"It's not simply that oil prices have fallen, Dubai has a service and trade based economy and trade is slowing down, which will impact fee revenues."
Motivation for private sector

Many UAE-based commentators have offered further support for Dubai's 2009 budget.
Dr Ahmad Al Bana, a UAE economist, said the 2009 budget increase underlines the long-sightedness of His Highness Sheikh Mohammed bin Rashid Al Maktoum, Vice-President and Prime Minister of the UAE and Ruler of Dubai.
This will restore confidence in all sectors, especially development and infrastructure projects, Al Bana claimed.
Aref Obaid Al Muhairi, Director General of the Dubai Statistics Centre, claimed the increase in government expenditure would restore investor confidence, increase growth rate and motivate the private sector to play its anticipated development role.
Al Muhairi said the 2009 budget did not neglect other sectors, such as health and education, and confirms that the Dubai Government is adhering to its strategic plan for 2015.
Ziyad Al Dabbas, a financial consultant, praised the increase of government spending in the 2009 budget.
He praised the wisdom of the emirate's leaders in changing the trend of investing surpluses inside and outside the country to instead increasing government spending, which will play an important role in the support of activities of economic sectors.
Follow Emirates 24|7 on Google News.
Dubai's ambitious government budget for 2009 will boost the emirate's economy and help overcome a likely downturn, economists and executives predict.