Budget will be balanced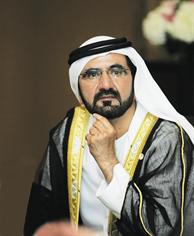 His Highness Sheikh Mohammed bin Rashid Al Maktoum, Vice-President and Prime Minister of the UAE and Ruler of Dubai, has given directions for a balanced national budget for 2009 in which all the allocated Dh42.2 billion will be used to meet citizens' needs.

Announcing this yesterday during a meeting of the Federal National Council (FNC) to discuss the 2009 budget, Obaid Humaid Al Tayer, Minister of State for Financial Affairs, said Sheikh Mohammed had directed that there should be no surplus or deficit in the 2009 budget. Instead, it should be a balanced budget in which uses are found for all the money allocated, leaving no surplus.

The 2008 budget had a surplus of Dh2.5bn, which was transferred to the Emirates Investment Authority. Al Tayer said the 2009 budget includes, for the first, time a reserve allocation of Dh500 million. "The Prime Minister's directives are to meet the needs of UAE nationals without leaving any surplus in the budget," he said.

FNC members had expected a budget deficit due to the overall economic conditions, both global and local. However, Al Tayer said: "We will avoid any deficit in next year's budget despite the difficult conditions prevailing across the world. In expenditure, we will give priority to education and healthcare sectors. The government will not hesitate in supporting the budget, just as it supported the banking sector at the beginning of the financial crisis with Dh50bn. In addition, the government will reserve the right to revise its revenues and targets in the budget. If we notice any fluctuation in revenues, we will tackle it immediately to ensure our budget is balanced."

A new law is being drafted to prevent local governments from keeping the share of revenue intended for the federal government.
Al Tayer agreed with an FNC recommendation to make all emirates contribute to the budget by a certain percentage, At present only Abu Dhabi and Dubai are contributors to the national budget.

The FNC agreed upon a total outlay of Dh42.2bn for the 2009 budget. The two main sources for this will be the contribution of the emirates and the federal government's revenues.
Follow Emirates 24|7 on Google News.