Call for US to temper spending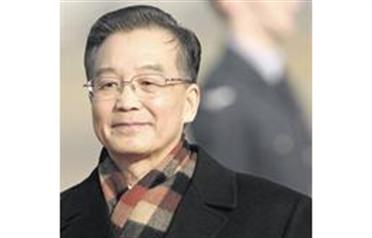 Chinese and Indian consumers appear to be going on a spending binge bucking the global trend, but they cannot make up for the billions not being spent by shell-shocked Americans, experts said.

Indian Commerce Minister Kamal Nath projected that the domestic consumption in his country is expected to grow by "around seven per cent" this year.

Growth through "domestic consumption has to be the only way", Nath said on the sidelines of the World Economic Forum in Davos, explaining that exporters are being held back by falling demand elsewhere.

Chinese Premier Wen Jiabao said among early signs of recovery by the Chinese economy is a 20 per cent rise in domestic consumption at the start of the Chinese Lunar New Year, compared to the same period last year. "The signs are small ones but they give me hope," he said.

Bank of China Vice-President Zhu Min forecast that Chinese domestic consumption will grow at about 20 per cent in 2009, the same pace as last year.

On the other hand, he noted that the US consumer spending is set to plunge 10 per cent, or $1 trillion (Dh3.6trn), due to the financial crisis, as consumers are hit by falling home values and a credit drought.

Americans normally spend about $10trn domestically a year, or about 70 per cent of the US gross domestic product, estimated Zhu.

In comparison, Chinese spend just $1.5trn worth on goods and service, about 38 per cent of GDP.

Export-driven economies such as China, Japan and Germany have been particularly hurt by the sharp fall in American consumption.

If US consumers spend $1trn less annually, even a boost in Chinese and Indian domestic consumption is unlikely to make up the gap.

However, experts said the "pain" is necessary.

Ken Rosen, a professor at the University of California-Berkeley, criticised the American model of excessive borrowing to drive spending and thereby growth.

"The Japanese, German and Swiss model is a better model. The US model is wrong... If the whole world went with the US model, the planet would not exist," Rosen said.

Consumers in Japan, Germany and Switzerland set aside substantial savings unlike most of their American counterparts.

Rosen said rebalancing the US economy would be "very painful" but that it "is the right thing to do".

India's Nath said: "The US certainly must temper its consumption patterns. From the environment point of view, it is good," he said.

Hiromichi Toya, a senior advisor to All Nippon Airways and a former vice-foreign minister, said that "some structural change" would be a good thing.

Toya said Japan, like China, needs to boost domestic spending and that rebalancing by Americans and Asians is necessary.

However, Zhu at Bank of China warned that getting China's population to make a substantial change to their spending habits would take time.

"China is trying to increase consumption but do not overly count on China to increase consumption to save the world," he said.
Follow Emirates 24|7 on Google News.