Call to look at insolvency laws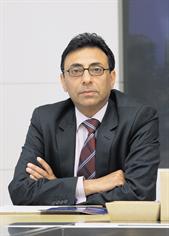 The region should begin to look at a personal insolvency regime, a practice that is well-established in developed markets, an official from a global body of insolvency professionals, said.

Sumant Batra, President of Insol International, said a personal insolvency law is inevitable in an economy where consumer financing is on a rise. "Consumer debt is increasing, credit cards are used for financing…at some point there will be defaults. People will be dealt with and dishonouring a bouncing cheque is not a solution," he told Emirates Business.

"This will also bring you into legitimising a bankruptcy regime without declaring a criminal area. This is also relevant for small enterprises," he added.

In many jurisdictions such as the GCC, bankruptcies are reserved for corporations only. In the UAE, non-payment of debt is a criminal offence. This will be one among the many hot topics that will be discussed during the Insol International Annual Regional Conference being held from February 21 to 23 in Dubai.

"It is up to policy makers in the Middle East and North Africa (Mena) to set the priorities but there are areas that need to be improved upon. That's something that we'll have more clarity on from February onwards," Batra said.

"The conference will serve as a platform for debate on reforms to Insolvency Laws and practices in the region in the wake of the current global economic environment," Dr Nasser Saidi, Executive Director, Hawkamah Institute for Corporate Governance and the forum's co-chairman, said.

Insol, a world-wide federation of 9,500 national associations of accountants, lawyers and experts specialising in turnaround and insolvency, has been working with Hawkamah, to promote and improve insolvency and debtor-creditor rights systems in the region.
Keep up with the latest business news from the region with the Emirates Business 24|7 daily newsletter. To subscribe to the newsletter, please click here.
Follow Emirates 24|7 on Google News.