Capital sets new strategies to further boost private sector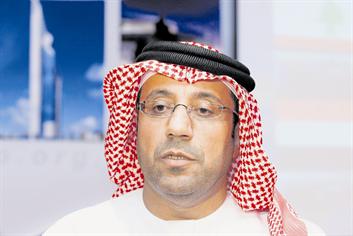 The Abu Dhabi government will actively encourage the private sector in the near future, which is expected to shoulder the lion's share of the responsibility for developing the emirate's economy and society, said a senior official yesterday.

Speaking to Emirates Business, Salah Al Shamsi, Chairman of the Federation of UAE Chambers of Commerce and Industry and of the Abu Dhabi Chamber of Commerce and Industry (ADCCI), said: "The private sector is the one that executes the giant infrastructural projects of the emirate, especially after the success of Abu Dhabi's privatisation policy of the past few years.
"There is a new strategy being executed by the government – that is of strong partnership with the private sector. The ADCCI plays a big role in making it a success."

Reacting to remarks that infrastructural projects in Abu Dhabi have come to a halt or are slowing down as a result of the global financial crisis, Al Shamsi said: "There is no crisis in Abu Dhabi at the moment. All big companies such as Aldar and Sorouh are proceeding with their projects."

There has also been no official announcement of projects being stopped. "We in the chamber have not heard from any contracting companies, engineers or developers that their projects have stopped," he said.

Also, the problem caused by banks becoming stricter in giving loans is on its way to being resolved very soon, according to Al Shamsi.

He said Abu Dhabi differs from many countries that have been affected as a result of the crisis since it has huge reserves and a strong and increasingly diversified economy. The targeted rate of growth is no less than seven per cent, and the government has announced a bigger budget. The government has confirmed to all that it is proceeding with intent of executing its strategic plan 2030, said Al Shamsi.

"Abu Dhabi today feels that it would be better to speed up the execution of its projects, especially in infrastructure. Prices of raw materials in the contracting sector have come down to levels unimaginable only a few months ago and the best contracting companies in the world have become available at reachable prices. Undoubtedly, this is a precious window of opportunity for the emirate to get its projects completed at the lowest cost and highest quality, especially since the government has a large amount of liquidity," he said.

Asked about some private companies that have allegedly been slow in completing their projects, Al Shamsi said: "In cases where projects have came to a halt, this halt was only temporary. The projects were being re-studied, rather than cancelled."

Al Shamsi reiterated that Abu Dhabi's realty sector was solid, and the talk of a retreat in real estate and land prices was not true. Prices and rents were still high, because demand continues to be high, he said.

Earlier, in a speech at the Future Capitals World Summit in Abu Dhabi, Al Shamsi said the summit was significant, as it "will help us formulate new strategies and partnerships to develop the emirate's economy to be stronger and more secure in the future".

Abu Dhabi's economy was growing strongly, defying the existing global economic atmosphere, he said.

It was moving forward and mobilising resources and manpower to develop the non-oil sector and to open new opportunities for foreign investments. The gross domestic product was expected to grow by some five-fold over the two coming decades, he said.

"Our government is currently focusing on the development of transport, health, education, aviation, telecommunication, and the media and communications sectors. Abu Dhabi now represents a good option for investments, especially foreign investments, in all these spheres," Al Shamsi said.

He also said Abu Dhabi follows an economic policy based on the goal of establishing a modern infrastructure worth billions of dollars to face the challenges of the 21st century.

"Our development projects are characterised by being long-term and sustained growth, and they emanate from the requirements of the home market. Today the emirate is making rapid strides in all areas of development, since our strategic position and economic policies have boldness, dynamism and openness. It has turned the emirate into a beehive of projects with both domestic as well as foreign investors," Al Shamsi said.
Follow Emirates 24|7 on Google News.