Census 2010 aimed at socio-economic progress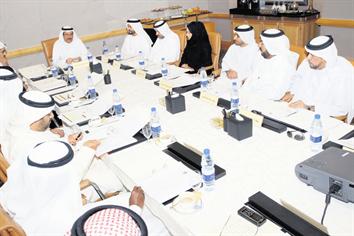 Sultan bin Saeed Al Mansouri, Minister of Economy, yesterday said the general census 2010 is envisaged as an integrated national programme aimed at building a reliable and strategic statistical database aimed at the social and economic development of the country.

He was addressing the first meeting of the Higher Committee of Population, Housing and Establishments Census held in Dubai. The meeting was attended by representatives of federal and local institutions to discuss various aspects of the census and implement time-lines.

A first-of-it-kind initiative in the GCC, the committee also reviewed presentations on the census strategy for 2010. The 2005 census experience was evaluated and a draft budget plan was debated for the 2010 project.

Al Mansouri stressed on the objectives of the census as focusing on population research, evaluating variations in number and researching the qualitative, marital and professional composition of UAE residents according to different administrative divisions. He said the census will include population movement within the different regions of the country and provide data that will help in developing socio-economic and demographic policies.

Al Mansouri stressed on the importance of the strategic use of collected data to prepare growth strategy plans. He said the census will provide basic data about important demographics and socio-economic aspects related to residents, which will help in designing specialised legislations and systems.

Al Mansouri said: "The census is designed based on the specific aspects of the UAE population. It will contribute to developing a national human resources strategy and empowering UAE nationals for the job market. It will also be used to prepare appropriate growth strategies for all age groups and communities. The data will give us important information on the various community groups to identify social problems."
Follow Emirates 24|7 on Google News.