CEO bonuses under pressure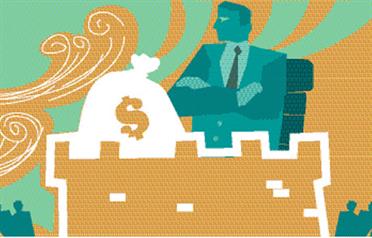 The salaries of CEOs in the UAE and the rest of the Gulf have not been affected by the global economic downturn, enquiries by Emirates Business have revealed.

Pay rates for company chiefs remain high – and in some cases increases have been awarded.

But bonuses and share options may come under pressure in the current quarter, say experts from recruitment agencies.

"We have seen no reduction in the salaries of CEOs in the region over the last six months," said Ian Giulianotti, Associate Director, HRM Consulting, at Nadia Recruitment. "However, the worldwide financial crisis will have a negative effect on bonuses and stock options, which normally make up a substantial part of senior managers' compensation packages.

"The immediate priority for all CEOs will be to look at costs and overheads through a microscope over the next quarter and I have no doubt that in the current times a voluntary tightening of the belt will become the norm."

Noha El Shazly, Country Managing Partner for the UAE, Egypt and Lebanon at GulfBankers, said high demand and low supply of qualified CEOs was keeping salary levels unchanged. "Salaries have not been yet affected by the market downturn simply because there are not many qualified and strong CEOs in the market," she said. "There is a shortage of CEOs in the Middle East.

"However, the Gulf monetary union, which will come into force by the end of 2009 or early 2010, will have a huge impact on the market and will bring in high quality people and attract investors."

Mahmoud El Sharkawy, Head of Middle East Private Banking at Pathway Resourcing, said there was bound to be an effect on the salary levels of top management – but the impact would be sector and industry specific.

"Chief executive packages will change due to market conditions," he added. "There will be a trend to reward loyalty and entrepreneurship through long-term bonuses and incentives as companies look at long-term business plans rather than short-term cash generation."

Bharti Jatti, General Manager of Careertunity, said: "Bonus and incentive schemes are being re-examined by firms that are heavily driven by sales incentive platforms – especially in the banking, retail and hospitality sector. However, we have not heard much about cuts for high positions from clients as yet."

Tel Rashid, Regional Manager Middle East and Africa for SpenglerFox, said salaries rose last year. "CEO salaries have not fallen if we consider the whole of 2008," he said. "If anything we have seen a rise of nearly 12 per cent on the fixed portion of CEO packages."
Follow Emirates 24|7 on Google News.