Challenges to Bahrain's sovereign ratings increase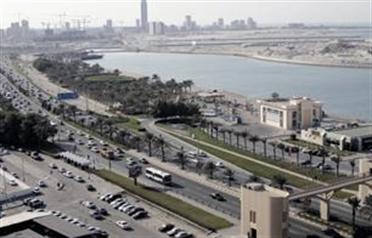 Capital Intelligence ratings agency yesterday said downside risks to Bahrain's 'A' sovereign credit rating have increased due to a sharp drop in international oil prices and spillover effects from global financial crisis.

Despite the growing challenges to the Bahraini economy, Capital Intelligence said change in the rating or stable outlook is not yet warranted given the strong starting position for the public and external finances, the authorities' track record of sound macroeconomic management.

The agency expects that oil prices will trend higher over the medium term.

It noted the state budget has been in surplus for the past six years, thanks to high oil prices and careful expenditure management. As a result, the government's balance sheet has strengthened and its capacity to absorb economic shocks has increased.

According to Capital Intelligence's estimates, the budget achieved a surplus of around 5.7 per cent of GDP in 2008 while central government debt fell to just over 17 per cent of GDP from 19 per cent a year earlier.

With oil accounting for around three-quarters of total revenue, the steep decline in the price of oil over recent months will have a pronounced effect on the fiscal position in 2009. The government's biennial budget plans, which have yet to be approved by parliament, envision deficits in the range of two to three per cent of GDP in 2009 and 2010, but are based on an oil price assumption of $60 a barrel for each of the two years. While it is possible that the price of oil will reach the assumed level in 2010, it looks increasingly likely that the actual oil price will be closer to $40 a barrel this year. If so, the budget deficit for 2009 could be three times bigger than planned.

The outcome could be less pronounced if the government reduces spending in the near term, but this is likely to prove challenging as the budget plans already incorporate large cuts in capital expenditure and there is substantial political pressure for higher-than-budgeted social expenditure (to be partly financed by increased transfers from state-owned entities).

Assuming an average oil price of $40 a barrel and minimal additional fiscal effort, Capital Intelligence forecasts a central government deficit of 8.5 per cent of GDP in 2009, declining to three per cent of GDP in 2010, provided the average oil price reaches $60 a barrel and spending does not overshoot the targeted level.

It also expects the government to meet its enlarged gross financing requirement through a combination of debt issuance and the draw down of its liquid financial assets, which include bank deposits amounting to around 14 per cent of GDP.

The central government debt is projected to rise to 23 per cent of GDP in gross terms by end-2010 and to 11 per cent of GDP net of deposits – levels that would still be consistent with Bahrain's current credit rating.

Although manageable in the short term, budget deficits of the magnitude projected are not sustainable and the sovereign's rating is likely to come under increasing pressure if the oil price does not reach the estimated breakeven level (under unchanged policies) of $75 a barrel by 2011 or if insufficient steps are taken over the next 12-18 months to rein in the non-oil deficit.

The ratings could also come under pressure in the event of a further slump in the oil price from current levels in the short term. The ratings agency said that vulnerabilities have risen. For wholesale banks in particular, refinancing risk has increased due to the tightening of global liquidity.
Follow Emirates 24|7 on Google News.