China needs decisive measures to tackle slowdown, says Wen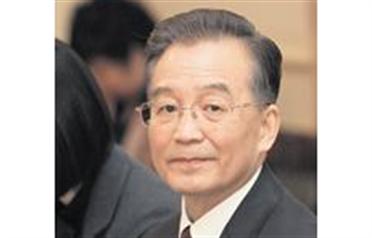 China needs to take more decisive policy measures to confront the impact of the financial crisis, Premier Wen Jiabao said.

China's economy has weakened sharply under the weight of the global slowdown, with exports shrinking at an accelerating pace and factories laying off millions of workers, raising concerns in Beijing over a potential increase in social unrest.

To counter the downturn – to 6.8 per cent annual growth in the fourth quarter of 2008 compared with 13 per cent in all of 2007 – the government has unveiled a four trillion yuan (Dh2.14trn) stimulus package, repeatedly cut interest rates and announced support measures for a range of industries.

Wen, quoted by the official Xinhua news agency, stressed the continuing need for vigilance.

China "must have a profound understanding of the severity of the international financial crisis and uncertainties caused by it, fully gauge the difficulties ahead and be more decisive in taking policy measures", Xinhua quoted Wen as telling a group of people asked to comment on a draft government work report.

"We should strengthen confidence that the country's economic fundamentals and the optimistic trend remain unchanged. We certainly have the confidence, conditions and capabilities to overcome difficulties," Xinhua quoted Wen as saying. He did not elaborate further on the needed policy steps.

Wen will deliver the government work report at the start of the annual session of the National People's Congress, the largely rubber-stamp parliament, on March 5.

Meanwhile, an editorial by China's official Xinhua News Agency says projectionist measures in the $789bn US stimulus bill are a "poison" to the financial crisis and not a solution.

The editorial said provisions in the bill approved favouring US steel, iron and manufactured goods for government projects were protectionist measures that could trigger trade disputes.

The editorial displayed on Xinhua's website said: "History and economics have told us, facing a global financial crisis, trade protectionism is not a solution, but a poison to the solution."
Follow Emirates 24|7 on Google News.