'China stimulus plan effective, but exports a matter of concern'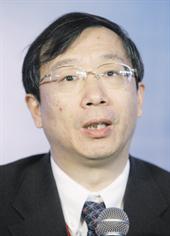 China's economic stimulus package is having the desired effect, but China needs to brace for more weakness in exports, Chinese central bank Vice-Governor Yi Gang said yesterday.

China unveiled a 4 trillion yuan (Dh2.1trn) investment plan in November as exports crumbled in the face of slowing demand and disappointed financial markets last week after failing to announce any increase during a session of parliament.

Echoing recent official comments suggesting extra steps may prove unnecessary, Yi told reporters:

"At this point I think the current package of [Chinese] fiscal stimulus is sound and it seems already effective."

"So at this point I think the current stimulus package is fine," Gang said on the sidelines of regular gathering of central bankers at the Bank of International Settlements in Switzerland.

Exports, typically a major engine of growth for the world's third-largest economy, would suffer further setbacks in line with trends elsewhere in the global economy.

"You can see that the whole world's exports [are] slowing down. I'm saying that phenomenon will definitely be observed in China," he said, adding that much uncertainty lay ahead for the sector.

Risks associated with credit growth also needed monitoring although the rapid pace at which Chinese banks were continuing to lend stood out as a bright spot for the economy just as many countries struggled with limited credit flows.

Chinese loan growth remained "quite rapid" in February after four months of hovering at historical highs, he said.

While controls over lending risks had improved as a result of reforms in the Chinese banking sector, the situation needed to be monitored, he said.

"Overall it [loan growth] is still a positive element. Of course we should watch the potential risk in the future."
Follow Emirates 24|7 on Google News.