'Comprehensive Arab plan needed for crisis'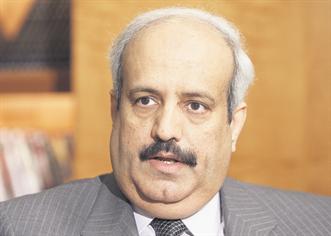 The Arab World's top two bankers urged regional countries yesterday to adopt a comprehensive plan to face the fallout of the global financial crisis, saying failure to do so could have serious consequences on the region.

Arab governments and all public and private institutions should be involved in such a plan, which the bankers said has become imperative following the sharp decline in oil prices and collapse of most regional stock markets.

"Today, we are caught amid a situation which has not been witnessed by the world before and this should prompt a revision of all calculations and push us to look at our region more seriously," said Adnan Ahmed Yousuf, Chairman of the Beirut-based Union of Arab Banks (UAB).

"We have all seen what measures the US has taken to deal with this unprecedented problem… when we look at our region, we ask ourselves: what measures we have taken… the crisis has started to assume very serious proportions in the Arab World and this should prompt us to consider a comprehensive action plan. The governments, public establishments and private sector institutions in all Arab countries must take part in this plan away from improvised actions and individual treatments."

Writing in the UAB's monthly magazine, Yousuf said what is happening now in the Arab region, mainly in the Gulf, is a "source of great concern and signals extremely serious developments that could encompass the entire region".

Yousuf said the Arab World's 470 banks also have a key role to play in that plan by getting closer together so they can take an active part in the new world order.

He said all nations in the world are expected to contribute to the evolution of the new global system, including the oil-rich Gulf countries, which control massive assets in the US and other developed markets.

"All countries are expected to participate in the new world financial order, including the Arab states. In this field, Arab banks can play an effective role that will complement the role of their governments. Arab banks can offer a lot in this field but they need to take quick measures to expand co-ordination among them and act as a single Arab banking bloc," he said.

"Arab banks are also urged to learn lessons from the current crisis by utilising it in developing their financial, technical and human resources."

In another comment, UAB's Secretary-General Fouad Shakir made a similar appeal for Arab states to act, saying the global crisis has had a dual impact on the region by depressing oil prices and creating credit tightness.

He said Arab oil producers, mainly those in the Gulf, have been worst hit by the price plunge given their heavy reliance on crude exports.

As for non-oil Arab nations, the crisis has deprived them from a vital source of liquidity because of their dependence on bank financing.

"For this reason, the competent authorities in our Arab countries must conduct serious studies about the crisis to derive lessons that will allow them to improve their financial markets and protect their resources and interests," he said.

"Most expectations have indicated that 2009 will be the worst year in this crisis… our banks and financial institutions should deal with these expectations with pragmatism as if they are true… there is no room for complacency in this situation otherwise the consequences will be very grave."

According to Yousuf, acting as a single bloc would largely strengthen Arab banks and allow them to face the current crisis given their massive resources of nearly $1.7 trillion (Dh6.23trn). But he also urged banks to co-ordinate with Central Bank.

"Acting as a single bloc has become imperative in the present conditions, while the banks should also strengthen co-ordination with their respective central banks after the crisis showed that most banks could face serious problems and challenges in managing short term liquidity," he said.

"Like those economies, which have been jolted by the crisis, Arab economies have certain flaws but are not exposed to such sort of crises because of the differences financial practices between the region and global economies."

UAB figures showed Arab banks recorded strong performance in 2007, with their combined assets surging from $1,268 billion at the end of 2006 to their highest level of nearly $1,691bn, an increase of around $422bn or 33.2 per cent. They are projected to have peaked at nearly $2trn at the end of 2008.

The figures showed the banks' shareholders equity leaped from around $115.7bn to $161bn and could have exceeded $200bn at the end of 2008.

According to national data, the UAE controlled the largest assets in the region at the end of 2007, standing at around $335bn, nearly 20 per cent of the total Arab assets. Saudi Arabia had the second largest Arab banking sector at the end of 2007, with assets of nearly $286bn.

The figures showed the combined assets of banks in the Gulf Co-operation Council (GCC) totalled around $878bn at the end of 2007, more than half the Arab assets. The rise in the GCC bank assets of around $195bn in 2007 accounted for nearly 46 per cent of the increase in the combined Arab assets.

Writing in the London-based Al Hayat newspaper last month, Yousuf said Arab banks performed well in 2008 but are expected to suffer from a decline of up to 40 per cent in their collective earnings this year.
Follow Emirates 24|7 on Google News.