Confidence returning to job market as staff feel safer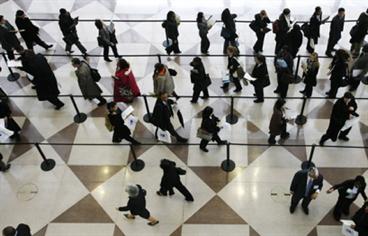 Confidence is returning to the job market in Dubai, according to a new survey carried out by recruitment company, Robert Half.

Despite challenging economic realities across the world, in Dubai less than 30 per cent of employees are concerned about being made redundant, with confidence in job security having increased 20 per cent over last year, said the survey.

It also revealed the kind of effects the downturn has had on employment. The findings show that over a quarter of employees actually experienced a positive effect of the downturn seeing an increase in their salary or benefits during 2009. Less than 20 per cent of those surveyed saw a cut in salary or experienced redundancy of a colleague in their team.

"The results from the employee survey are very encouraging indeed for the UAE. We are seeing a return of confidence in the job market to employees with Dubai one-fifth more confident about their job security compared to last year. This is a very positive sign for Dubai. Other areas of Europe have seen as much as 42 per cent of people feeling less confident about their job security compared to a year ago," said James Sayer, Senior Manager at Robert Half UAE.

"The findings presented here are also reflected in the market for employers. We have seen activity return to the recruitment market coming in to Q4, with companies starting to hire again as they start to recover from the downturn. We expect this increase in confidence for both employees and employers, to continue in to 2010," he said.

The survey was also completed in countries across Europe, including Austria, Belgium, France, Germany, Italy, Luxembourg, Switzerland and The Netherlands. Comparatively, respondents in Dubai expressed high levels of optimism and satisfaction about the company they work for and its future prospects. About 84 per cent of respondents in Dubai believed the company they work for is financially stable, and 82 per were optimistic about the future of the company. These were the second-highest levels of optimism expressed by any country (except Luxembourg which scored 91 per cent and 85 per cent respectively) with other countries recording levels much lower, under 60 per cent.

"Dubai seems to be well-positioned to make a good recovery from the downturn, and this is reflected in the high levels of optimism we are seeing from employees. Other countries still appear to be suffering the worst of the crisis, whilst Dubai appears to be slowly emerging on the other side," said Sayer.

The survey used data collated from 75 locally based finance managers and 76 HR managers working in cross-section of sectors from finance and technology to retail and transportation.
Keep up with the latest business news from the region with the Emirates Business 24|7 daily newsletter. To subscribe to the newsletter, please click here.
Follow Emirates 24|7 on Google News.