Consumption, investment spending will drive recovery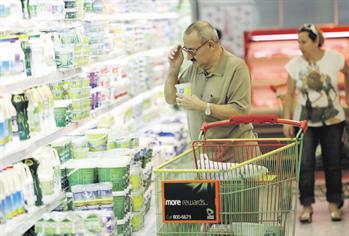 Consumption and investment spending will be key to recovery in the UAE as exports are likely to take a hit due to the worsening global economic slowdown, says the Dubai Chamber.

Exports have traditionally formed the largest proportion of aggregate demand in the country. But this may cease to be the case as demand from Asia – the UAE's largest export destination – falls due to the economic downturn.

Ministry of Economy figures show exports of goods and services accounted for 56 per cent of aggregate demand between 2005 and 2007, followed by consumption (31 per cent) and investment (13 per cent) .

But a worldwide recession could lower demand for goods and services and have an adverse effect on the UAE's economy – and could even trigger a slowdown, says a report by the chamber.

However, this impact may be mitigated if levels of consumption and investment spending increase.

Private consumption can play a key role in stimulating aggregate demand in the face of any economic slowdown – but for this to happen it is important that high employment levels are maintained.

"Efforts to stabilise the real estate and stock markets will mitigate people's wealth loss and induce them to spend more on consumption," adds the report.

"Postponing any taxes that could reduce consumption spending, such as valued added tax, would boost consumption spending. An expansionary monetary policy, with low interest rates, would stimulate consumption spending."

Private investment can play a deciding factor, according to the chamber.

"The main determinants of private investment spending are the availability of capital and its cost, ie interest rates. Therefore, an easy credit policy with low interest rates is needed to stimulate investment spending."

The report highlights the important role the government must play in reviving the economy.

"The UAE Government has to be proactive and take all necessary measures that can stimulate aggregate demand if an economic slowdown sets in."

The recently approved Dh42.2 billion federal budget for 2009 – 21 per cent higher than last year's budget – is described by the chamber as a move in the right direction. "This significantly higher budget allocation and the recently announced series of government measures to strengthen the financial system will send positive signals to the private sector."
Follow Emirates 24|7 on Google News.