Crisis blame game spills over into bank reforms debate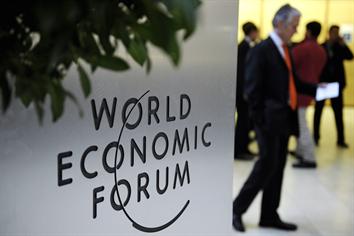 The global banking elite yesterday left Davos battered and bruised by the latest round of the blame game over the world financial crisis.

Scolded by presidents, prime ministers, central bank chiefs and even billionaire investors over regulation and their salaries, the heads of the institutions which dominate the financial markets have had to admit that some kind of reform is necessary.

US President Barack Obama's plans to limit the size and activities of banks prompted an urgent call at the World Economic Forum (WEF) for new regulations coordinated on an international level.

Bankers at first acted with shock. But they were jolted by criticism of their attitude.

"Don't feel sorry for yourselves," declared British Finance Minister Alistair Darling. And now ministers and bankers agree that if there are rules they have to be for every country.

"We must have global rules to treat global issues. This is absolutely essential. If not, it's a recipe for catastrophe," said Jean-Claude Trichet, head of the European Central Bank, at the Davos forum in Switzerland.

International Monetary Fund chief Dominique Strauss-Kahn said: "My fear is that we may forget key lessons of crisis that is co-ordination." He was "a bit afraid that we're not exactly going in that direction".

During the London Group of 20 summit on the crisis in April 2009, world leaders asked the Financial Stability Board and the Basel Committee to draft new banking regulations.

The issue was left to the two institutions while governments turned their focus to lifting economic crisis management.

In September, the issue was brought up at the Pittsburgh summit. Britain and France made a call in December for a global banking regulation pact, and have since both followed that up by announcing a tax on traders' bonuses.

Obama announced plans to limit banks' size and activities, forcing them to choose between proprietary activities such as trading in stocks and sometimes risky financial instruments for their own benefit - and traditional activities, like making loans and collecting deposits.

The initiative annoyed some politicians in Europe who said that it went against the international co-ordination principles agreed on by the G20.

"Giving in to unilateralism, to 'every man for himself', would also be an economic, political and moral error," said French President Nicolas Sarkozy in his keynote address to the forum, even though he agreed with the essence of Obama's plans.

In an interview, German Economy Minister Rainer Bruederle pointed out that "due to competition between financial centres, we should not implement [reforms] in an isolated way on a national or European basis."

The private sector has also asked for international coordination. Tidjane Thiam, who heads British insurance group Prudential, said "consistency" was needed.
Keep up with the latest business news from the region with the Emirates Business 24|7 daily newsletter. To subscribe to the newsletter, please click here.
Follow Emirates 24|7 on Google News.