Current US financial turmoil more complex than earlier crises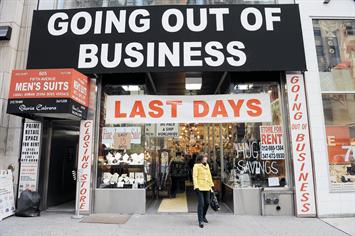 The financial crisis that has plunged the United States into recession is different in its complexity and scope than previous bouts of economic turmoil, key presidential economic adviser Paul Volcker said.

Volcker, a former chairman of the Federal Reserve, said he did not know how long the economic malaise would last but policy makers should use this opportunity to rebuild the financial system on a more stable foundation. "Crises are old but this crisis is different," said Volcker, whom President-elect Barack Obama has appointed to chair the President's Economic Recovery Advisory Board.

"It's different in its enormous complexity; it's certainly different in the massive intervention of government. It's more global in scope than any previous crises."

Indeed, Volcker said the economy and markets were now feeling the hangover effects of one of the greatest bubbles in history.

He said it started with stock price rises in the 1980s and 1990s and then the housing boom that reached its climax this decade.

"Put that all together and there is no doubt in my mind that that was the greatest rise in asset values, the greatest boom in asset prices in all of human history," said Volcker.

He said much needed to be done to restore confidence, integrity and fiduciary responsibility. Volcker did not say exactly how he would like to see those principles built into the new financial architecture. Instead, he said this would be a subject of debate for Congress and the new administration, which takes office on January 20.

This rebuilding effort will not be a quick one, he added, and is more likely to result in legislation next year rather than in 2009.

"But I like to think the crisis is an opportunity," Volcker said. "It's an opportunity to do some things that in ordinary circumstances, in quieter circumstances, would not begin to be possible."

The United States is currently in a recession that is likely to be the longest since the Great Depression of the 1930s. It has also managed to drag much of the world down with it.

More evidence of the economic toll came on Friday with data showing that the US unemployment rate in December surged to the highest level in nearly 16 years. In all of 2008, 2.6 million people lost their jobs, the largest slump in employment since a 2.75 million drop in 1945 when the country demobilised at the end of the Second World War.

However, a year into the current recession and it is still unclear when the economic and financial clouds will lift. "We don't know how deep it's going to be," said Volcker.

Volcker is widely respected for his role as Federal Reserve chairman from 1979-1987, when he helped end a devastating inflationary spiral in the late 1970s by raising interest rates to unprecedented levels.

The result was a recession in 1981-82 that generated the worst unemployment since the Great Depression of the 1930s, but which laid the groundwork for future growth.
Follow Emirates 24|7 on Google News.