DEC report reflects council's key role in Dubai's development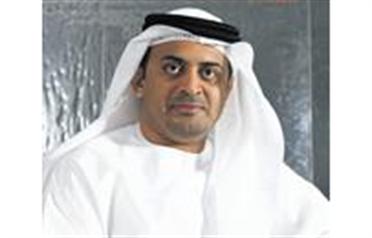 The General Secretariat of Dubai Economic Affairs (DEC) released recently its annual performance report 2008, reflecting its various activities in terms of its mandate, which includes discussing macroeconomic issues, developing operational plans for initiatives and policy recommendations.

Hani Rashid Al Hamli, DEC's Secretary General, stated that the Council, launched in 2003 by His Highness Sheikh Mohammed bin Rashid Al Maktoum, Vice-President and Prime Minister of the UAE and Ruler of Dubai, looks forward to realising Sheikh Mohammed's vision to make Dubai a hub of finance and business on the global economy map.

He also stated that the unique membership of DEC, which combines leaders of business and representatives of some local departments in Dubai, reflects the public-private partnership concept, considered to be best practice worldwide in economic development process.

"The General Secretariat plays a vital role in the Council's activities toward its objectives through monitoring the economic developments in local, regional and global levels, and conducting the cutting-edge researches and studies which mix the theory and practice utilising researches and advisors in an enhanced business environment," Al Hamli added.

Al Hamli said that the most outstanding achievements made by the General Secretariat in 2008 are the two initiatives, the Dubai Competitiveness Council (DCC), and Economic Policy Research Institute. This is in addition to the Legal & Regulatory Affairs office.

Mona Al Moalla, Executive Director of Strategic Planning & Development Office, stated that the strategic Planning office is regarded as a technical arm for the Secretary General.

It deals with outlining the business directions based on objectives. Additionally, the office supervises progress in operational plans of all arms, and forwards reports and work plans to the Secretary General in accordance to certain standards.

Professor Abdulrazak Alfaris, Chief Economists and CEO, Economic Policy Research Institute, pointed out that the mission of the institute is to conduct economic policy researches which cover various economic issues and socio-economic aligned with international standards.

Lubna Qassim, the Executive Director of Legal & Regulatory Affairs Office, pointed out that due to the importance of regulations to Dubai's economy, the mandates of the office include developing the legal policies & regulations, and initiatives forwarded to the Government of Dubai thought conducting legal researches, and analysing the legal gaps in the present laws in order to provide enhanced legal environment for business community.
Follow Emirates 24|7 on Google News.