DED prepares proposal to secure jobs in major sectors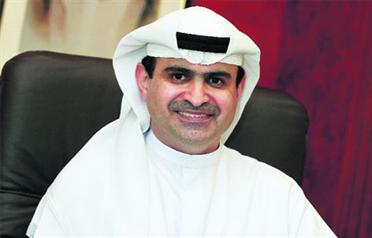 A proposal to secure jobs in strategic sectors is being prepared by Dubai's Department of Economic Development (DED) and will soon be forwarded to the government, a top official said.

Director-General Sami Ahmad Dhaen Al Qamzi told Emirates Business that the department would submit its recommendations as part of its plans to support the retail and services sector.

"People are the engine of the retail sector, which is one of the most strategically important sectors in Dubai," he said. "And securing people's jobs is one of the factors that will help develop the real estate sector.

"Currently, many are living in the fear of losing their jobs due to the global financial slowdown. In such a situation people do not spend. Therefore, one of our priorities will be to secure jobs.

"At the same time we will also suggest the government comes up with measures to lower the cost of living and the cost of doing business."

He said other industries too had huge potential, adding "we have plans in place to develop sectors such as logistics and finance. In order to do so, we will be carefully reviewing the existing situation by working closely with the leaders in both the sectors. In order to identify if changes in the regulations are required we need to fully understand our current position and that of the market". He said some sectors, such as real estate, would adjust to the new circumstances.


What is the outlook for Dubai in 2009?

We are maintaining a positive outlook although we acknowledge that there will be challenges throughout the year. We are going into 2009 with a positive attitude. We think 2009 will be positive regardless of the percentage of growth we achieve. We believe our economy will perform excellently compared with the rest of the world. Many countries have announced a negative outlook for 2009.

What are the DED's plans for 2009 and how will they help achieve economic growth and the fulfilment of the aims of the Dubai Strategic Plan?

In the long term we follow the directions set out in the Dubai Strategic Plan, but 2009 is an unusual year and we have to look at what is going on in the rest of the world and gauge its impact on our economy.

How many licences were registered with the department in 2008 and do you expect the figure to increase this year?

We saw a 15-per cent increase in 2008 compared to 2007. We issued 15,750 licences last year. On an average, we issue between 1,300 and 1,400 licences per month. We expect some slowdown to occur as a result of the current global financial crisis, but only in the first quarter of 2009.

What are the main challenges you face now and expect to face in the next two years?

This year will be challenging and we have to keep on monitoring the market. We have to maintain our efforts to create jobs and work to support the sectors that are affected by the crisis, such as the real estate sector. Our focus remains on regional and global development in order to continue our tradition of being pre-emptive rather than reactive in our economic policy-making.

What was Dubai's GDP (gross domestic product) last year and can you give us a breakdown? And what is your target GDP for 2009?

Lots of speculative figures have been released by different sources and we do not want to join the frenzy until such a time when we are 100 per cent sure. We have linked up with the Dubai Statistics Centre to come up with accurate and official figures, which are still under review. However, our preliminary GDP figure for 2008 is up by between 13 per cent and 16 per cent in nominal terms and six to eight per cent in real terms. Wholesale and retail was the biggest contributor and major strategic sector as it contributed 37 per cent of GDP. Therefore, we will continue monitoring the market and come up with regulations to enhance this sector. The exact figures will be released in the first quarter of this year. Overall, the 2008 results are healthy, we have overall positive growth for both the economy and GDP. The 2008 GDP breakdown is:

- Wholesale and retail: 37 per cent

- Real estate and business services: 15 per cent

- Manufacturing: 15 per cent

- Construction, transport and financial services: Around 10 per cent each
Dubai's economy is more liberal than those of other emirates. Do you think this is going to have any particular impact in the current circumstances?

We face the same challenges as the rest of the world. We have an open economy although the global financial situation will have an impact, but our strong leadership and flexible policy framework will allow us to better withstand the slowdown and Dubai will be the best-placed economy to take advantage of the new and emerging opportunities as the world economy rebounds.
Dubai's budget was recently increased by 42 per cent. How do you think this will help the emirate's economy?

Actually, total spending is planned to increase by 11 per cent compared with 2008, not 42 per cent, and will total Dh135 billion. Public spending is set to rise by 42 per cent year-on-year to Dh37.7bn and capital spending will increase by 33 per cent.

This is exactly what is needed in the face of a global financial slowdown. Our role is to go against the global cycle of slowdown and use this opportunity to accelerate our high-yielding investments in infrastructure and strategic sectors.
What lessons do you think we should learn from the economic crisis?

A number of suggestions have been made regarding lessons to be learned, with an underlying theme that we should re-examine our financial regulations and the role of the regulators. I personally would like to see a major improvement in global regulations involving the International Monetary Fund, the World Bank and other bodies.

This would include forming a new permanent standing committee for global financial regulation. In a nutshell, we need a new architecture for international and domestic financial systems that is capable of safeguarding the interests of all players in a market that is becoming more and more sophisticated.
How do you think Dubai is going to come out of the recession and what is the role of DED in this?

Dubai has all the strengths it needs to weather this storm as it has weathered other more powerful storms in the past. These strengths include our trust in the leadership, our solidarity and free spirit and our past and present achievements. With the will of God we will keep providing what everyone expects from Dubai – stability, profitability, and growth. It is not the first time that the economy has faced problems, there have been challenges before, but our strengths have helped us overcome them.


PROFILE: Sami Ahmad Dhaen Al Qamzi Director-General, DED

Al Qamzi was appointed Director-General, DED, in September 2008. Prior to that, he was Director-General of the Department of Finance, where he worked directly with the Ruler's Court and Executive Council of Dubai to develop strategies for the Department of Finance that supported the economic and financial objectives of the emirate.

Al Qamzi started his professional career with the Central Military Command of the UAE in 1986 in a financial administrative role. In 1998, he joined Al Bayan Press as Finance Manager and in 2003 was appointed Chief Financial Officer of Dubai Media Incorporated. The following year, he became the Chief Executive Officer of Al Bayan Press, where he played a key role in designing a strategy that led to the re-branding of Al Bayan newspaper.

Al Qamzi received a Bachelor of Arts degree majoring in economics and accounting from the Emirates University in 1985.

With a strong commitment to professional development, he attends a range of training courses and conferences.

Al Qamzi is extensively involved in business and industry through his board affiliations. His leadership, vision and commitment to the economic development of Dubai perfectly complements his ability to lead the Department of Economic Development into the future.

Following are some of his memberships and affiliations: Member of the Executive Council; board member of the United National Bank; board member of Securities and Commodities Authority; board member of the Dubai Real Estate Corporation; board member of the Dubai Media Incorporated; deputy chairman of Al Shabab Club; deputy chairman of Mohammad bin Rashid Housing Establishment.
Follow Emirates 24|7 on Google News.