Dh67.3m gold and silver refinery to be built in Abu Dhabi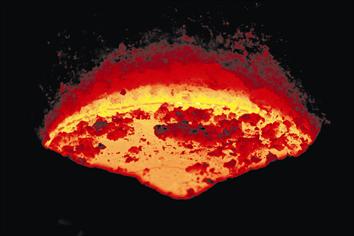 A Dh67.3-million gold and silver refinery is to be built in the capital to bridge the gap between supply and demand in the region.

The refinery – the first of its kind in Abu Dhabi – will be developed by a joint venture between the UAE-based Global Force Capital and Italy's Elettronica, the Offset Programme Bureau (OPB) announced yesterday.

"The plant will refine and fabricate bars and grains of pure gold, silver and other precious metals," Zaal Al Mansouri, OPB Projects Manager, said at the Abu Dhabi International Offset Conference. "It is set to be the largest dual refinery in the region."

The World Gold Council recently forecast a sharp rise in global demand for gold. Consumer demand is highest in the Indian Sub-continent, the Middle East and Southeast Asia.

The formation of the refinery company was facilitated by OPB under the UAE Offsets Programme, which was set up to add value to the UAE economy.

Fifty-one per cent of the project will be owned by Khalid Ahmed Al Mansoor, Chairman of Global Force Capital, and the rest by Elettronica and other investors, including technology partners. The project will be funded through a combination of equity and debt.

Saif Mohammed Al Hajeri, CEO of OPB, said: "This is a unique, profitable and sustainable project that meets the UAE Offset Programme's core objectives of adding value to the UAE's economy, creating job and business opportunities for UAE nationals and bringing the latest technology and expertise into the country.

"This plant will help create a world-leading centre for precious metals. It will also help bridge the global supply-demand gap in gold and silver, especially in the Middle East and the Indian Subcontinent."

Khalifa Al Hemairi, OPB's Offset Senior Manager, said the plant will be built at the Abu Dhabi Airport Free Zone. It was expected to begin production by the end of 2009 and its output would be marketed globally via offices in Abu Dhabi and New York. "About 70 per cent of the plant's production will be from mined gold and the rest from jewellery, utensils, and industrial scrap," said Al Hemairi.

Elettronica President and CEO Enzo Benigni said the project would add to the UAE economy by making a tangible contribution to its diversification efforts.

Global Force Capital Chairman Al Mansoor said: "We are proud to continue supporting OPB's vision and the local economy through this unique project, which will serve key industry players and enhance local manufacturing and exporting capabilities in the fields of aerospace, electronics, jewellery and other industrial uses."
Follow Emirates 24|7 on Google News.