Dollar peg due to economic reasons: Saudi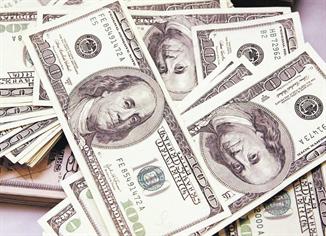 Saudi Arabia pegs its riyal to the US dollar purely for economic reasons, not because of emotions or politics, its central bank governor said yesterday, adding it sees difficulties in setting an inflation target.

The greenback, to which the kingdom has pegged its riyal since 1986, had been under pressure in recent months, reviving expectations it could help boost inflation in the biggest Arab economy, a major importer of food products.

"Businessmen understand better than anyone else the benefits of pegging the riyal to the dollar," Muhammad Al Jasser, Governor of the Saudi Arabian Monetary Agency (Sama), told a business gathering in the capital of Riyadh.

"Pegging the riyal to the dollar is not motivated by emotional or political considerations, but [it is] purely for economic interests," he said. Most of Saudi foreign trade, oil revenues and commodities trade is in dollars as well as 60 per cent of global reserves.

The governor said earlier that the country sees no need to change its dollar-based foreign exchange regime as the regime had served the national economy well in the past two decades.

Jasser also said yesterday he saw setting an inflation target as "very difficult", responding to businesses' call to establish one, only saying that Sama's role was to make the economic cycle as smooth as possible.

The world's biggest oil exporter saw annual inflation climbing to four per cent in November, from October's 28-month low on rising home rents and import costs.

The government sees the full year inflation rate at 4.4 per cent. Jasser also said the financial system have overcome the financial crisis and remained stable, adding banks must opt for caution in deposit management, especially during crises.

But he opposed the view of Council of Saudi Chambers, a private sector lobby, that the country's banks were reluctant to lend, saying banks were lending more than 100 per cent of their deposits. "It is impossible to imagine how banks refrain from lending, one of the main sources of their profits," Jasser said.

Fahad Al Sultan, Secretary General at the Council, which represents national chambers of commerce and industry, said during the gathering that Saudi banks' conservative approach to lending was unjustified.

Growth in lending to the Saudi private sector was anaemic in 2009 after double digit growth rates seen over the previous six years.

Bank credit stood at SR723.4 billion (Dh704.6bn) by end-November, compared with SR723.2bn a year earlier.
Keep up with the latest business news from the region with the Emirates Business 24|7 daily newsletter. To subscribe to the newsletter, please click here.
Follow Emirates 24|7 on Google News.