'Drop in oil prices and production will depress GCC's budget surplus'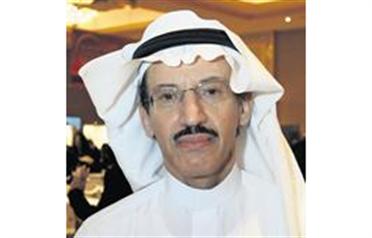 The collapse in crude prices will ally with a sharp oil output cut to depress the combined 2009 budget surplus of Gulf oil producers to one of its lowest levels in many years, a well-know Saudi economist said yesterday.

Saeed Al Shaikh, Head of the economic section at the National Commercial Bank, Saudi Arabia's largest bank by assets, said the surplus could dip below SAR100 billion (Dh99bn) this year from more than $200bn in 2008 on the basis of an average oil price of $45-$50 a barrel.

In an interview with Emirates Business in Abu Dhabi, Shaikh said Saudi Arabia alone could see its record budget surplus of SAR590bn in 2008 dive to only around SAR20bn to SAR25bn this year due to a fall in prices and its output.

"Our expectations for the GCC budgets this year is that they will record a very small surplus because we project an average oil price of $45-$50 a barrel this year… I am of course talking about a very small surplus, especially in Saudi Arabia, whose surplus will not exceed SAR20-SAR25bn," he said.

"As for the Gulf Co-operation Council (GCC) as a whole, the collective surplus will be minimal. We usually assume Saudi Arabia's surplus is around 50 per cent of the total GCC surplus, so we are talking about a combined GCC budget surplus of far below SAR100bn. It could be around SAR50bn."

Shaikh said GCC states can achieve a balance in their budgets even if oil prices averaged around $40 since most of them forecast price at around that level.

He said the six members had shown a reasonable degree of spending restraint over the past few years despite a sharp rise in their revenues. "Regarding the rise in spending this year, I am comparing this level with the actual spending last year not with the projected expenditure, but should oil prices decline to below the above mentioned levels, I believe Saudi Arabia and other GCC members will become more conservative in their spending through the year… if prices remain at around $40 or above, this will provide some reassurance to the GCC governments to maintain spending," he said.

In a recent study, the Kuwaiti financial centre, Markaz, said it expected the decline in crude prices of more than $100 and the expected sharp output cuts by the GCC countries to push their fiscal surpluses from a record 22 per cent of the gross domestic product in 2008 to less than five per cent this year.

"The GCC on a whole posted a fiscal surplus of 22 per cent in 2008, thanks to high oil prices on an average. Going forward, with the lacklustre commodity markets and general global economy on a whole coupled with several production cuts, the revenues are expected to be significantly lower than 2008," it said.

"The fiscal surplus at a GCC level is expected to drop to 4.7 per cent in 2009.

Within the GCC, none of the economies are expected to post a growth in the fiscal surplus as a percentage of GDP compared to 2008. The highest fall will be in Saudi Arabia, where the surplus will likely dip to only three per cent of the GDP from a record 22 per cent in 2008."

Strong crude prices through most of 2008 widened the combined GCC fiscal surplus to a record high of $200bn after their crude and gas export income climbed to its highest level of $600bn in current prices.

As most member states forecast an average oil price of around $40-$50 through 2008, their actual revenues could have nearly doubled the projected earnings after crude prices averaged above $100 a barrel this year. Budget figures released by Saudi Arabia at the year end indicated the entire region basked in its highest ever fiscal surplus. The Kingdom, which controls a quarter of the world's oil, put the actual budget surplus at a staggering SAR590bn in 2008, more than 14 times the forecast surplus. Kuwait said its budget recorded a massive surplus of KD9.8bn in the first eight months of the current fiscal year.

The UAE has not released 2008 budget estimates but figures for its 2007 consolidated financial account, which covers the federal budget and spending by each emirate, showed it posted a mammoth surplus of around Dh69bn, slightly less than the 2006 surplus of Dh75bn. The surplus does not include income from the country's massive overseas assets.

As oil prices were higher last year by nearly 42 per cent, the UAE's budget surplus was expected to sharply rise despite a projected increase in actual expenditure by around 10-15 per cent.

Qatar is expected to register a record surplus in the current fiscal year which ends on March 31 because of higher oil prices and a surge in its LNG exports.

Al Shaikh ruled out a decline in oil prices to an average $30-$35 in 2009 on the grounds that Gulf states and other producers are serious about reducing supplies to reverse a price fall caused by weakening global demand.
Follow Emirates 24|7 on Google News.