Dubai confident in meeting debt obligations: report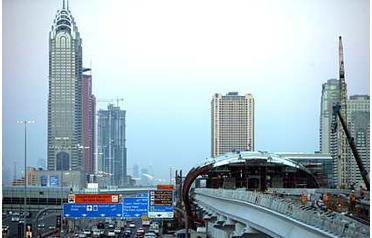 The decision by the UAE Central Bank to buy a first $10 billion bond issued by Dubai Government was meant to allay media speculation that Dubai could not meet its commitments, al-Bayan quoted Omar bin Sulaiman as saying.
"The government of Dubai sees no need now to offer the second issue of $10 billion and will stick to this issue to cover any future needs that come up over a period of two to three years," the Arabic-language daily quoted him as saying.
Bin Sulaiman is deputy chairman of the UAE Central Bank. Dubai is part of the seven-member UAE federation. The capital is Abu Dhabi, home to most of the country's oil and the main contributor to the federal budget.
The bond issue reassured investors that the state would step in to support Dubai after default fears pushed the cost of debt insurance on some Dubai-linked firms to levels exceeding those of crisis-hit Iceland.
Follow Emirates 24|7 on Google News.
Dubai does not need to issue the second $10 billion (Dh36.8 billion) tranche of its sovereign bond for two or three years and is able to meet its debt obligations, a newspaper quoted a member of Dubai's crisis committee as saying.