Dubai entities feel positive effect of the move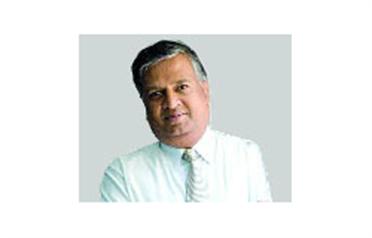 The announcement of the launch of the $20 billion (Dh73.46bn) bond programme by Dubai Government (in two tranches) has lifted the morale of the market, and the investors are said to be scrambling for Dubai entities' bonds, once viewed as risky paper.

Nakheel Corporation leads the pack with its last traded price surging about one-third in a single day.

"The price of the 2009 Nakheel bonds today is $87 and the trend is expected to continue in the coming days. There is good demand for other Dubai entities bonds as well, a dealer with Habib Bank AG Zurich said.

Likewise, the spread on Dubai credit default swap (CDS) fell by more than 18 per cent yesterday.

A drop in CDS spread indicates easing of risk attached to the underlying debt paper against which the cover is bought.

Talking to Emirates Business, AJ Jaganathan, former chief executive of Emaar Properties, said Dubai Inc has once again shown that it has the mettle to find lateral solutions.

"Yes, this does mean further leveraging, but it also substantially flattens our known public and quasi public debt profile. It will result in improved debt service capability enabling better management of debt overhang, whilst providing solutions to resolve cash flow bumps for a variety of stakeholders (not least those associated with real estate)," he said.

Jaganathan added that this bond issue, unsecured as it is, also puts to rest a lot of idle speculation about blue ribbon mergers and takeovers etc, and the expected impact of current CDS rates for Dubai.

Ashok Gupta, Chief Executive Officer of Bank of Baroda, GCC operations, believes the bond issue will help improve liquidity and confidence in the market and in turn will certainly bring back the missing action in the banking sector.

"The banking industry has been waiting for a trigger like this which would lead to increased lending activities," Gupta said.

There is no denying the fact that the market has substantial amount of pending bills to be settled between different parties and this could include government entities also. "The new wave of funds to be released through the Dubai bond will activate the market by helping establish liquidity and I am sure banks stand to gain a lot from this as the velocity of money movement will improve," said Arif Lakhani, General Manager, Habib Bank AG Zurich (Gulf operations).

What we need next, according to Jaganathan, is a slew of wider policy measures that will provide adequate bounce to confidence, so that the net inflow of people into the emirate remains positive. "Some of these measures should be related to residence visa tenure linked to freehold property, and visit visa changes that will encourage footfall from our primary visitor footprint, which lies within the geography of a six to eight hour flying time."
Follow Emirates 24|7 on Google News.