Dubai Government to use bond proceeds to help local entities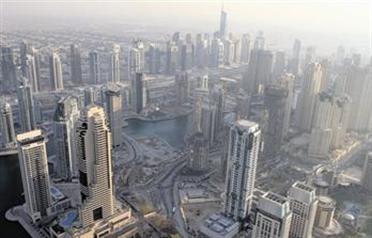 Dubai's government said on Wednesday $10 billion in bond proceeds from the UAE Central Bank would be enough to help the emirate's companies pay off debts and restructure.
The Gulf Arab trade and tourism hub is ready to issue a second $10 billion tranche when needed, and was considering launching a stimulus package for small and medium enterprises, the director-general of Dubai's Department of Finance said.
Real estate companies in Dubai, where the property sector has slowed after a six-year boom, would be among the main beneficiaries of state aid, Nasser al-Shaikh said.
"We understand that some entities might face difficulties in refinancing because of the global credit crisis. The times are challenging throughout the world. Now it is up to us," he told a media briefing in Dubai.
"By protecting the major players in our economy, automatically we are protecting our economy."
Shaikh said that the money would be distributed through a Support Fund to firms needing to refinance or repay their debts and meet other commitments.
The support would come in the form of lending at a price at least equal to the 4 per cent Dubai's government is paying on the bonds, and be repaid once the financial climate improves.
The exact mechanism was still being worked out but the cash could either be lent directly to firms or through banks, he said.
Any decision to recapitalise Dubai's banks, as Abu Dhabi did earlier this month, would have to be taken by state-owned Investment Corp. of Dubai, Shaikh added.
Shaikh declined to say when Dubai might issue the second $10 billion tranche, but another Dubai official told state-owned Dubai TV on Tuesday that the emirate would not need the funds for two or three years.
"The government of Dubai sees no need now to offer the second issue of $10 billion and will stick to this issue to cover any future needs that come up over a period of two to three years," said Omar bin Sulaiman, deputy chairman of the UAE Central Bank.
Dubai still intends to seek a sovereign credit rating in the second half of 2009, Shaikh said, and had received great interest in the second $10 billion tranche of the programme.
Shaikh said the bond programme was not backed by assets but secured by Dubai's government.
Follow Emirates 24|7 on Google News.