'Dubai's short-term issues have been overblown'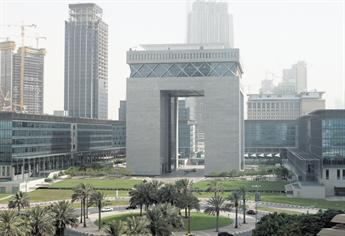 Dubai's short-term issues have been overblown and sensationalised and the emirate's economy is fundamentally sound with good growth prospects for various sectors, analysts said.

The emirate's growth will be propelled by its status as a trade and financial services hub, a major regional attraction as tourism and leisure centre coupled with recovery in global economy and stronger oil prices. However, it may take some years to work off some of the excesses – mainly in speculative property sector – for some investments to bear fruit, said Jan Randolph, Director of Sovereign Risk, IHS Global Insight.

He said an open business culture, more liberal living environment and strategic geographic position are some of the major advantages for the emirate. According to him, Dubai's sovereign risk has been overblown because banks made the basic failure of distinguishing between strict sovereign level risk and quasi-sovereign level risk.

Dr Khalid Maniar, founder and Managing Partner of Horwath Mak, said that the emirate would overcome the short-term issues that appear to have been sensationalised and continue to lay the foundations for sustainable growth.

He said the UAE, Dubai in particular, continues to attract corporations and enterprises wishing to expand internationally. Such influx was primarily adversely affected due to worldwide recessionary impact when intenders were consolidating their local positioning to defend the recession and as a result, temporarily held their expansion programme.

Randolph said Abu Dhabi – and the UAE as a whole – is a strong "net creditor nation" based on the successive annual accumulation of current account surpluses of over two decades, such that the country's balance sheet has shown strong foreign asset accumulation, to include the assets of several sovereign wealth funds (SWFs) and the largest SWF by assets in the world – Adia – at around $400-500 billion (Dh1.46-Dh1.83trn).

The UAE's foreign exchange reserves are currently around $32bn, while total external debt of the UAE currently stands at $144bn, with about two-thirds of this concentrated in Dubai and roughly equal to Dubai's GDP. Total external UAE debt is currently about 57 per cent of GDP. Randolph said Abu Dhabi was always supportive to Dubai and demonstrated so by snapping up two government issued bonds.

He said global banks are reluctant to roll over or refinance Dubai World debt because their own balance sheets are damaged as a result of credit crunch emanating from the West and saw this as an opportunity to lower their exposure.

He said the recent announcement by the company that interest payments will remain continuous demonstrates "good faith".

IHS Global Insight maintained UAE sovereign rating at AA with stable outlook throughout the crisis.


UAE real gdp to grow 2.7%

The UAE real GDP is projected to grow 2.7 per cent this year after an expected contraction of nearly three per cent in 2009, IHS Global Insight said.

The think-tank projects that the upward trend in the gross domestic product growth will continue over the next two years, growing 4.3 per cent and 5.6 per cent in 2011 and 2012, respectively.

Quoting IMF and central bank figures, it projected nominal GDP to rise to $218.8 billion (Dh802bn) in 2010 from $203.4bn in the previous year, and expanding further to $248.8bn in 2011 and $281.2bn in 2012.
Keep up with the latest business news from the region with the Emirates Business 24|7 daily newsletter. To subscribe to the newsletter, please click here.
Follow Emirates 24|7 on Google News.