Dubai spending higher by 42% in 2009 budget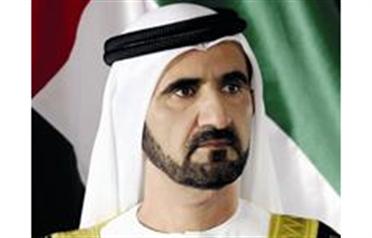 Dubai's economy grew 14.2 per cent in 2008 as gross domestic product increased to an estimated Dh301.5 billion compared to Dh264bn in 2007.

Reaffirming the fiscal soundness of the emirate, His Highness Sheikh Mohammed bin Rashid Al Maktoum, Vice-President and Prime Minister of the UAE and Ruler of Dubai, yesterday issued Decree No1 for 2009, announcing Dubai's annual budget for this year.

Total revenues for 2009 are estimated to increase by four per cent to Dh138bn compared to 2008, while government spending is estimated to be Dh135bn, an 11 per cent increase over last year, Sheikh Ahmed bin Saeed Al Maktoum, Chairman of the Dubai Supreme Fiscal Committee, said in a statement.

Public sector spending will increase 42 per cent to Dh37.7bn in 2009. The budget also comes with the first deficit, of Dh4.2bn, which "will be bridged" before the year ends, another senior official said.

The government may reactivate its dirham-denominated medium term note (MTN) programme or use other options to bridge the gap, Nasser bin Hassan Al Shaikh, Director-General of the Dubai Department of Finance, told Emirates Business after announcing the budget.

"We expect to bridge the budget deficit by year-end by reactivating our MTN programme and so we are constantly studying market conditions. If it does not work, we have other options such as tapping our reserves," he said.

In April 2008, the Dubai Government issued a Dh6.5bn tranche of its Dh15bn MTN programme aimed at raising funds for infrastructure projects.

The rest was postponed as the credit crisis hit the global market, Al Shaikh said.

"We have abiding faith in the long-term potential of Dubai as a global economic powerhouse under the wise leadership of Sheikh Mohammed," Sheikh Ahmed said.

"We are confident the… budget will provide an essential economic stimulus that will enable businesses to weather the short-term challenges… and capitalise on the opportunities that will open up once global economic recovery begins."

The budget has been prepared with an estimate of an average oil price of $45 per barrel in 2009.

Public sector revenues are estimated at Dh33.5bn, a 26 per cent increase over the Dh26.5bn in 2008. Government spending is expected to reach Dh37.7bn, a 42 per cent increase over the Dh26.5bn last year.

Operational budget surplus for 2009 is projected to reach Dh3bn, reflecting Dubai's ability to absorb future deficit. Operational revenue is expected to reach Dh28.7bn and expenses Dh25.7bn.

Public and administrative spending is likely to increase 44 per cent to Dh22.9bn, and capital expenditure will increase 71 per cent to Dh2.9bn. Investment in infrastructure has been increased 33 per cent to Dh12bn. "We are confident this budget will help consolidate our markets and keep our economy healthy while creating a thriving environment to grow inward investment," Al Shaikh said.
Follow Emirates 24|7 on Google News.