Dubai will grow at 2.5%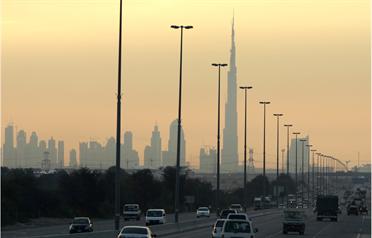 Dubai's economy will grow at about 2.5 per cent in 2009 in spite of global recessionary trends, a senior Dubai Government official said yesterday.

Raed Safadi, Chief Economist of the Dubai Government, termed a possible 2.5 per cent growth in 2009 a "conservative estimate". This compares to about eight per cent growth in 2008.

"We have revised downward our forecast since October. This is because we have accepted that we are not immune to the global financial crisis. And we are open to sharing our records," he said. Safadi said Dubai continues to lay emphasis on retaining human capital, saying net visas issued by the emirate per day in January averaged about 1,000.

Safadi said Dubai's economy did use leverage to enhance its infrastructure and production capacity. "How would we have grown otherwise? It's not that we have not been contaminated. However, we have had six years of current surplus. We did prepare for the worst when we were growing," he said.

"We are being challenged on exports, we are being challenged also in the real estate sector, on construction and, of course, on tourism. All these sectors are under pressure here," Safadi said.

In 2007, the Government of Dubai said it aimed to grow at 11 per cent per year to 2015. That target was reduced this year to between four per cent and six per cent.

Standard Chartered bank last month cut its growth forecast for the UAE to 0.5 per cent from a previous estimate of 2.7 per cent.

Masood Ahmed, Director of the IMF's Middle East and Central Asia Department, said GCC economic growth will slow to 3.6 per cent this year from 6.3 per cent last year. He did not give separate figures for the UAE or Dubai. The IMF has revised its forecast four times in the past six months. "The regular revisions have happened because we have never seen such a severe crisis. And our economic models for forecasts have not worked well," he said.

"For the oil exporters, the decline in oil prices and Opec production cuts are projected to reduce oil export receipts by almost 50 per cent in 2009," Ahmed said. "This implies a loss of government revenue to the tune of $300 billion (Dh1.1 trillion) compared to 2008."

However, increased government spending could help bolster the Gulf economies, Ahmed said. The oil exporters' current account surplus of $400bn will turn into a deficit of $30bn this year, Ahmed said.
Follow Emirates 24|7 on Google News.