Ease in credit flow expected by the end of this quarter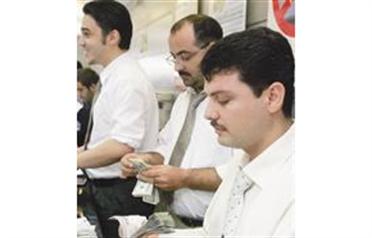 Credit availability is likely to become easier by the end of this quarter as economies are expected to witness some thawing very soon, said John-Paul Smith, Global Equity Strategist, Pictet Asset Management Limited.

If economies pick up, a reasonably sharp rise can be expected in oil prices too, Smith said. "We have already started to see signals of the same in money markets in a small way. In the corporate bonds market too, there were issuances in the first two weeks of this month. We are groping our way gradually," said Smith.

He said the region suffered due to steep declines in oil price and also due to large amounts of money leaving the market. "I am bearish on oil in the short term but think it would trade between $40 a barrel and $65 in the medium term. If globally, economies pick up, there could be a reasonably sharp rise in oil prices. "In my view, investors should use any further periods of weakness to add to their holdings in anticipation of a recovery later this year."

Smith said he found stock valuations in the region pretty attractive at the moment.

"In case of equity markets, I feel we might have hit the bottom in November last year. But then, it is conceivable that we may go down again. Any further reductions in equity markets should be used as an opportunity by investors to add to their portfolio," he added.

Banks are gradually getting out of the crisis situation and measures like direct infusion of liquidity have been helpful, he said.

Following massive decline in the velocity of money, banks were unable to lend and the governments had no option than to go in for measures like direct liquidity injection, he said. "In the US, I feel they really had no other choice. What the Fed has been trying to do is offset that decline in velocity. Over the medium term there could be some unintended, unpleasant consequences, but in the short term there were not many alternatives available."
Follow Emirates 24|7 on Google News.