Economies relying on commodities to find going tough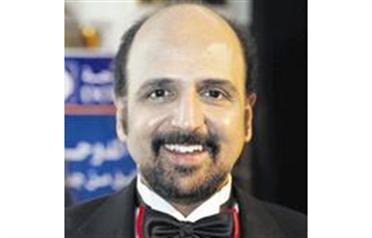 Commodity driven economies will experience limited access to funds, reduced cash flows for business and rise in credit losses, a senior banker said.

"Real commodity driven economies will experience limited access to funds, increased cost of procurement of funds, weak securities market, reduced cash flows for businesses, rise in credit losses, increase in balance sheet risks due to asset price deflations, lower profit levels among businesses, volatility in commodities market, reduction in trade freedom, more government intervention and shifts in consumer behaviour," said R Seetharaman, Chief Executive Officer of Doha Bank.

He said the global growth is projected to fall to 0.5 per cent in 2009, its lowest rate since the Second World War.

"Despite wide-ranging policy actions, financial strains remain acute, pulling down the real economies. A sustained economic recovery is possible only with the restoration of the financial sector's functionality and unclogging of credit markets. This requires new policy initiatives to produce credible loan-loss recognitions, provide public support to viable financial institutions by injecting capital and carving bad assets. Monetary and fiscal policies need to become even more supportive of aggregate demand and sustain this stance over the foreseeable future, while developing strategies to ensure long-term fiscal sustainability," he said at a seminar in Bahrain.

Seetharaman also explained the measures to be implemented by real commodity driven economies to tide over this ongoing global financial crisis.

He said: "Institutions should introduce crisis monitoring team, tighten the cash management system, allow credit subject thorough risk evaluation, initiate key working capital initiatives, look for opportunities to restructure debt, focus on cost and organisational efficiency, keep real-time communication with all stakeholders and adapt product portfolio to changing consumer behaviour".

He also highlighted the transformation required at every organisation level to tide over this ongoing global financial crisis.

He said: "Transformations include, looking out for continuous improvements in the way business is being conducted, reevaluation of performance standards, identification and exploitation of respective cutting-edge competitiveness, need for strong corporate governance and transparency frameworks and convergence principle of providing one-stop solution to all the customers needs."
Follow Emirates 24|7 on Google News.