Emiratisation in the fast lane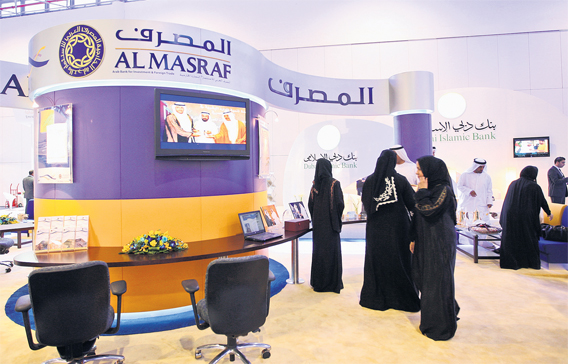 The degree of emiratisation in Ajman Municipality has nearly tripled in the past five years, a senior official disclosed. Other organisations across the emirates have also reported similarly large increases in the number of UAE nationals working with them.
"The rate of emiratisation stood at just 25 per cent in 2005," said the municipality's Assistant Director-General Saeed Al Shaali. "Due to intensive efforts, the rate increased to 63 per cent in 2007 and 70 per cent last year. The rate in the middle and senior management levels reached 95 per cent. Our success in placing nationals in managerial posts means that decisions are taken by the sons and daughters of the UAE," he added.
Khalid Abdulwahab, Head of the municipality's Human Resources Department, said: "We are working on emiratising technical and junior posts by sponsoring the university education of national holders of the general secondary school certificate.
"We have received job applications in this category and have agreed to financially sponsor applicants' university education provided they go on to work for the municipality," he said.
Forty nationals, sponsored in 2007, are studying a range of disciplines to help them meet the department's emiratisation needs. The disciplines include engineering, accountancy, health, environment and information technology.
Al Shaali said human resources experts have advised that working on a long-term plan would produce better results than short-term schemes. "We are looking to achieve 90 per cent emiratisation in 10 years with an average increase of two per cent annually.
"We are preparing a work description card project in order to ensure stable and steady emiratisation. I cannot replace an expatriate employee with a national without being sure that the national can perform the job. Should he or she not have the skills needed to perform the tasks required in a certain post, then they will be provided with necessary training prior to any placement," he said.
Al Shaali admitted that some national employees were moving to government departments in other emirates, especially Abu Dhabi, because of the higher salaries on offer.
"Nationals always prefer to work in the government sector due to the incentives. We are witnessing emigration to Abu Dhabi where employees are paid more than double the salaries they receive in other government departments," he added.
Al Shaali urged nationals to consider the importance of developing their careers in their native emirates rather than just thinking about the salary factor. "Growing in posts in the emirate an employee belongs to, is better than stagnating in a government department of another emirate. Local government departments in emirates that cannot afford to pay high salaries should consider providing ideal working environments that enable them to retain their national employees," he said.
The officials were speaking at a presentation on Human Resources Development at the Banking and Financial Sector Award and Best CEO for Emiratisation Award ceremony, which was held on the sidelines of the 12th National Career Exhibition for the Banking, Finance and Government Sectors at Sharjah's Expo Centre, recently.
Hussain Al Mahmoudi, Director-General of the Sharjah Chamber of Commerce and Industry (SCCI), said the organisation realised the importance of appointing nationals as it was at the forefront of economic life.
"We have achieved an 85 per cent rate of emiratisation," he said, adding the chamber has launched leadership and training programmes and set up a special centre for training both nationals and expatriates.
"Given the demographic imbalance where nationals form only 15 per cent of the population, we are not looking to emiratise areas of employment but to give jobs to nationals. The government and private sectors should consider giving jobs to nationals who, in turn, should take up the responsibility and work seriously.
"Additionally, nationals should be aware of the competitive work environment and realise they may not be welcomed by some expatriate employees. If they do not show competence in their jobs, they will not survive."
Al Mahmoudi stressed the need to offer counselling to high school and university students, adding: "Students lack knowledge about career and work opportunities."
Fahad Al Hassawi, Chief Human Resources and Corporate Services Officer at du, said the phone company's emiratisation programme had successfully reached "20 per cent of the workforce and 35 per cent at the senior management level. A further increase is expected this year as we are offering 100 career opportunities through our Masar programme. We look for the best qualified candidates," he added.
Abdulfattah Sharaf, CEO, HSBC UAE, said that as at January 2010 the bank had achieved a 40 per cent rate of emiratisation with 1,401 nationals working in its branches. More than 200 nationals worked in senior and middle management posts, seven out of eight branch managers were nationals, and two were national women. Another 1,120 national women were employed by the group.
"HSBC continues to offer a wide range of training programmes for nationals such as the executive training programme and Al Nukhba programme for students in universities and colleges. Both programmes offer a chance to experience the banking and working environment at HSBC.
"The bank's fully supported mentoring programme gives nationals a chance to make their voices heard and get the most out of their careers with many senior members of staff mentoring aspiring Emiratis. This is important and encourages nationals to look forward to promotions," Sharaf said.
In order to help nationals acquire necessary skills, the bank sponsors a large number of full-time students at the National Institute of Vocational Education. "We are pleased to be the first bank doing this and are setting an example for other banks," he said.
Khalid Ali, Emiratisation Manager at Al Masraf Arab Bank for Investment and Foreign Trade, said the semi-government institution had achieved an emiratisation rate of 29 per cent. Al Masraf is owned jointly by the UAE Government, which has a 42 per cent stake, and two Arab banks – the Libyan Foreign Bank with 42 per cent and Banque Exterieure d'Algerie of Algeria with 16 per cent.
"We are working to achieve a five per cent annual increase in the emiratisation rate. We started the drive in 2001 and are looking to achieve the highest possible rate in the shortest possible time," said Ali.
Keep up with the latest business news from the region with the Emirates Business 24|7 daily newsletter. To subscribe to the newsletter, please click here.
Follow Emirates 24|7 on Google News.