Employers to have more say in 2009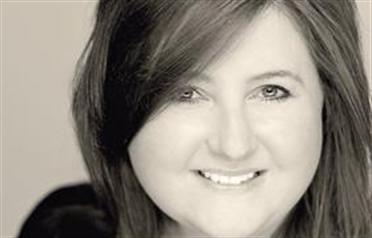 A significant majority of employers in the UAE believe that they will have far more control and influence in the employment market in 2009, according to a corporate survey conducted by BAC Middle East.

The responses in the survey indicated a general sense of cautiousness and consolidation, as well as a belief that the balance of power has shifted towards the employer.

As far as the overall business optimism is concerned, 34 per cent reported their attitude as neutral, 36 per cent were pessimistic to some degree compared with 30 per cent who expressed any level of optimism.

In terms of the outlook for employment, 37 per cent of respondents indicated that they foresee their organisation undertaking some hiring this year, whereas 27 per cent do not. This contrasts with the 42 per cent of companies who will possibly engage in recruitment this year, the survey showed.

"Many companies still seem to be uncertain about how 2009 is going to work out hence a significant proportion of respondents are unsure about their hiring plans going forward. A large number of companies are adopting a 'wait-and-see' approach until the medium-term outlook becomes clearer: waiting until there are signs of recovery before undertaking new initiatives or expansion. Another common response among companies appears to be viewing 2009 as a year of consolidation," said Siobhan O'Reilly, Recruitment Manager at BAC Middle East.

The theme of consolidation comes across in the respondents' predictions regarding their organisation's headcount and overall market salary levels over the next 12 months, with 54 per cent and 55 per cent respectively anticipating 'no significant change' in these areas, the survey said.

Surprisingly, however, more respondents foresee an increase in market salary levels than a decrease (28 per cent to 17 per cent), although this is mostly seen in terms of a modest five to 10 per cent increase rather than the levels seen in 2006-08.

"One positive coming out of the survey is that only a small proportion of those surveyed (nine per cent) foresee making reductions in their local staffing levels over the next 12 months and that 31 per cent envisage a moderate increase of headcount of between five and 20 per cent. "These results do seem to indicate that many companies have already undertaken cost-cutting measures and do not anticipate the need for further reductions in their headcount," added O'Reilly.

The clearest trend within the survey is the sense among employers that the candidate-driven market of 2007-08 is over. Only 32 per cent of respondents anticipated skills shortages continuing in 2009 and 74 per cent believe that the employment market will become more 'client-driven' in 2009.

"After several years of skills shortages, employers now feel that they are in a much stronger negotiating position in regards to potential and existing employees," said O'Reilly.

"The supply and demand equation that was in favour of the candidate six months ago has shifted, dramatically in some sectors," she added. The survey was sent to individuals with significant involvement in or responsibility for the HR and recruitment processes of their organisation. The responses were gathered from over 250 UAE-based companies from all major sectors, ranging from blue chip multinationals to leading local firms and SMEs.
Follow Emirates 24|7 on Google News.