Entities dodge data disclosure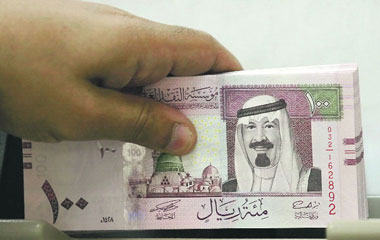 Corporate entities facing significant exposure to troubled conglomerates are hiding behind regulators and lawyers to avoid disclosing important information, said a top official from a major rating agency.
Although this is a legal way of getting around the need for more disclosure, it is causing a serious problem for objective credit ratings, which in turn adversely affects investors' decision-making abilities, Zafer M Diab, Managing Director of Capital Intelligence, told Emirates Business.
"Over the past 12 months, there has been a significant lack of disclosure and transparency from the few entities that have exposure to troubled conglomerates," he said.
Diab did not mention the conglomerates, but analysts say the major companies involved in restructurings in the region are Saudi Arabia's Saad group and Ahmad Hamad Algosaibi and Bros Company, Kuwait's Global Investment House and Investment Dar.
"During these tough times, you need more information. However, some clients tend to hide behind regulators or lawyers," said Diab."They tell us regulators would not allow them to give out information, and when you ask the regulators, they would say the case is under legal process, therefore, they are not allowed to discuss anything."
He said the current legal barrier is not healthy, and regulators, banks and credit agencies need to sit together to find a way out. "All three need to work out a process that would ensure enough transparency for the investors," he said. "You cannot hide information when there is a problem. It is important that a process be put in place to deal with such situations."
On the whole, however, transparency is satisfactory in the UAE, and Capital Intelligence did not have to remove any issuer from its list for lack of data, said Diab.
Out of the 60 banks and 25 corporate firms it rates in the GCC, 16 banks and three corporate firms are from the UAE. It also rates 21 bonds/ sukuk and all the six sovereigns in the GCC. Due to the still difficult financial climate, some corporate entities have requested that their credit ratings be postponed for a year, while others requested that the ratings not be published, Diab said.
On how strict the approach of Capital Intelligence is compared to its peers, Diab said: "Different agencies have different opinions on particular entities. We are harsher on some issues, but on others we are more comfortable."
Diab said the company has made 32 downgrades and 17 upgrades in the Middle East and North Africa region; 19 downgrades and no upgrade in the GCC; and five downgrades and no upgrades in the UAE. Corporate entities, he said, are more "problematic" than banks. "We have some withdrawals, mostly with some companies that are facing difficulties and are anticipating downgrades," Diab said.
'No major downgrades in UAE'
Capital Intelligence sees no major downgrades on the 16 banks and three corporates that it rates in the UAE due to the federal government's strong policies.
Zafer M Diab, Managing Director, said the UAE's high sovereign rating is also likely to remain the same, taking into account the vast hydrocarbon reserves and financial assets of Abu Dhabi, and the firm's expectation that the emirate would be willing to support federal institutions in the event of financial distress. "We don't foresee major downgrades," said Diab. "We will see some banks affected on the financial strength, but the UAE Government is going to step in and support these banks, if needed. With regard to corporate firms, we can foresee some more downgrades and some defaults in the region, but none from the UAE."
In May 2007, the firm raised the long-term foreign and local currency sovereign ratings of the UAE to AA- from A+; and raised UAE's short-term foreign and local currency ratings to A1+ from A1 with a stable outlook. This upgrade has not been changed.
Follow Emirates 24|7 on Google News.