EU finance ministers discuss toxic asset relief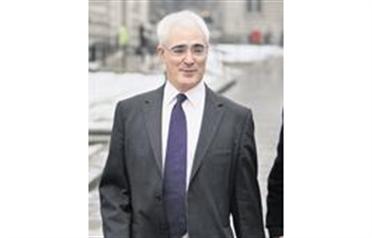 The European Commission suggested yesterday banks in Europe be pressured into declaring how much toxic assets they have on their books, and fast, in return for government aid being pumped into the sector.

Finance ministers of the European Union's 27 countries met in Brussels and discussed the matter, regarded as critical to restoring confidence and higher lending levels, both vital in turn in the battle against recession.

British Finance Minister Alistair Darling said all options should be considered to tackle the rotten or untradeable assets that are festering on bank books since the boom in mortgage debt derivatives turned to bust in 2007.

This was a prime concern and one G7 economic powers would broach when their finance ministers met in Rome at the end of the week, he said. US Treasury Secretary Timoth Geithner was expected to unveil US plans on the matter later yesterday.

The Czech Republic, which holds the rotating EU presidency at the moment and intends to organise an emergency summit on the economic crisis in the coming weeks, said it did not expect the ministers to agree anything definitive on banks at the Tuesday talks.

"It is a sensitive topic," Czech Finance Minister Miroslav Kalousek said. "There will not be an agreement on a single methodology of how to deal with toxic assets today. We hope that we will advance in these discussions and we will ask the European Commission to further deal with it."

Prague is livid with Paris after French President Nicolas Sarkozy suggested recently that French car makers should move production home from plants in the Czech Republic.

"The EU Presidency thinks that the biggest risk at the moment is the risk of protectionism," Kalousek said.

"Some of the signals are so strong, that the Czech prime minister has decided to organise a summit as soon as possible, so that all heads of state and governemnt say a clear 'no' to protectionism."
Follow Emirates 24|7 on Google News.