EU offers no cash bailout for debt-laden Greece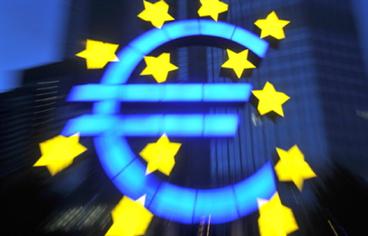 Days after promising to support debt-laden Greece if necessary, the European Union will put the country under unprecedented fiscal surveillance this week, hoping to avoid the need for a bailout.

EU finance ministers, meeting today and tomorrow in Brussels, will back the exceptional measure to instill budgetary discipline into Greece where swollen public deficits and massive debt levels threaten the 16-nation eurozone as a whole.

On Friday, EU heads of state and government promised co-ordinated measures and offered political support to Greece but no cold, hard cash, leaving analysts unimpressed. The 27 European leaders also voiced opposition to the idea of euro bonds or making an embarrassing call on the International Monetary Fund.

"The summit was a political bailout and lacked substance on the framework of how assistance would work in practice," said Lloyds Banking Group economist Kenneth Broux. He hoped that the meeting of eurozone finance ministers today and counterparts from the whole EU tomorrow would "fill in the blanks".

He may be disappointed.

"You have to keep the markets guessing slightly. If you give out too much of a detailed plan, you provide a temptation to see how it will work," one European diplomat said.

Nor does anyone want to reduce Greece's urgency to implement its austerity measures, especially given the pressure Athens is under due to social unrest back home. Greece has already announced tough action including raising the pension age and forcing public sector workers to accept cuts.

Nevertheless the cost of borrowing for Greece on bond markets has risen sharply of late in response to the country's debt burden and on fears that its proposed measures might not be enough to strengthen public finances. The markets will be watching as EU ministers follow advice from the European Commission and take the Greek economy in hand.
Keep up with the latest business news from the region with the Emirates Business 24|7 daily newsletter. To subscribe to the newsletter, please click here.
Follow Emirates 24|7 on Google News.