Exports and imports fall in China as crisis bites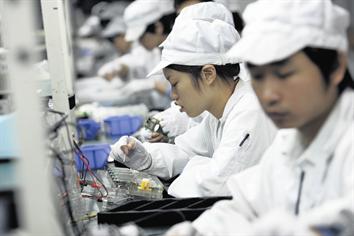 China's exports and imports fell in December for the second month in a row, showing how badly the financial crisis is hitting the world's fourth-largest economy and putting Beijing under pressure to do more to protect jobs.

The 2.8 per cent drop in exports from a year earlier was tiny next to the December declines of 42 per cent and 17.4 per cent reported by neighbours Taiwan and South Korea. But several economists said collapsing demand in the United States and Europe was likely to catch up with China before long, which may force Beijing to take new steps to protect the country's all-important export industries.

Ma Xiaoping, an economist with HSBC in Beijing, said she expected exports to fall at an annual rate of about 20 per cent in coming months – a stark contrast to the 17.2 per cent increase China enjoyed in 2008. "Just look at the plunge in exports in Taiwan and South Korea," Ma said. "Chinese exporters are in a similar position to them, and you can't expect China to do a great job while everybody else is in trouble."

Imports slumped 21.3 per cent from December 2007, an even steeper drop than November's 17.9 per cent fall, the General Administration of Customs reported on its website.

"Weak non-oil imports suggest either or both of a parallel slashing of domestic demand, or exporters anticipating (in their orders for parts to assemble from Japan, Korea and Taiwan) further major weakness in exports this year," Charles Dumas of Lombard Street Research, a London consultancy, said in a note.

Crumbling prices of oil and other raw materials have cut China's commodities bill in recent months.
Follow Emirates 24|7 on Google News.