Fed lays out $1trn programme to kick-start consumer lending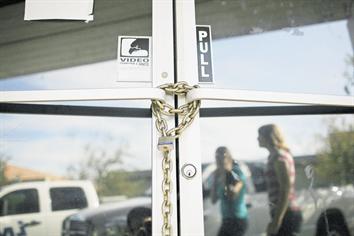 The Federal Reserve laid out plans for a programme to spur consumer lending that could grow to $1 trillion (Dh3.6trn) and said it was widening the effort to help credit-starved businesses.

Originally envisioned to support auto, credit card, student and some small business loans, the Fed said it had decided to expand the so-called Term Asset-Backed Securities Loan Facility, or Talf, to cover equipment and vehicle fleet leases.

The Fed hopes the programme, in which it will lend against a variety of top-rated asset-backed securities held by investors, will restore credit flows at a time banks are hesitant to lend. It will begin lending on March 25.

In a joint statement with the US Treasury, the central bank said it might further widen the programme in the future to riskier mortgage and debt securities now plaguing banks.

"Ultimately, the programme should bring down the cost and increase the availability of new credit to consumers and businesses," the Treasury said in a position paper.

The programme is the latest in a series of unprecedented efforts to reverse the US economy's steep downward slide and a financial market implosion sparked by mortgage defaults. As collateral, the Talf will initially accept "triple-A"-rated asset-backed securities supported by new and recently originated car, credit card, student and government-guaranteed small business loans.

By April, the Fed and Treasury expect the collateral list to widen to include securities backed by small-ticket equipment, heavy equipment and agricultural loans and leases. These include items ranging from office copiers for small businesses to giant construction cranes and farm harvesters.

Officials also said they might include non-auto floor loans as well as securities backed by mortgage-servicer advances.

They said eligible collateral could eventually include commercial mortgage-backed securities, "private label" residential mortgage-backed securities and collateralised debt obligations.

"We know right now there is a looming crisis in commercial real estate whereby owners of shopping malls, hotels, rental properties and many other types of buildings are unable to refinance or pay for new construction because the CMBS securitisation market has completely shut down," Fed Chairman Ben Bernanke told the Senate Budget Committee.

Analysts said the Fed was essentially stepping into a role banks were no longer playing.

The programme "should provide a huge boost to the asset-backed securities market and possibly the commercial and residential mortgage-backed securities markets", said Mirko Mikelic, a fund manager at Fifth Third Asset Management in Grand Rapids, Michigan.

"The Fed is taking the role of liquidity provider for these products, which was once the domain of banks, investment banks and other dealers," he said. Under the programme, the Treasury Department will provide up to $100bn from the government's $700bn financial rescue fund to cover credit risks the Fed is taking.

Although the programme relies on money from the bailout fund, officials dropped plans to apply executive compensation restrictions for programme participants that would normally apply to companies receiving bailouts. Officials were concerned restrictions could discourage participation.

"The success of the program is important to halting the destructive credit cycle and to restarting credit formation," the Fed said.

The Fed said increased Talf lending and other actions to stabilise the financial system "have the potential to greatly expand" its balance sheet, already bloated to $2trn by other lending and liquidity programmes.
Follow Emirates 24|7 on Google News.