Four key government entities come under DED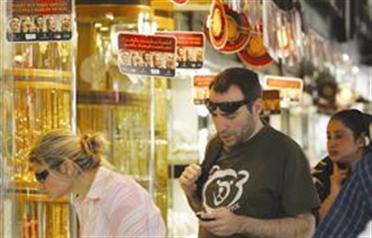 Four key government agencies have come under the control of the Dubai Department of Economic Development (DED), whose newly formed executive council has held its first meeting.

The four bodies are the Foreign Investment Office, Dubai Shopping Festival, the Dubai Export Development Corporation and the Sheikh Mohammed Establishment for Young Business Leaders.

The meeting was chaired by DED Director-General Sami Al Qamzi, who said the committee would play a key role in strengthening Dubai's economic growth.

"The consolidation of four key agencies under the umbrella of DED marks the evolution of a strong, centralised organisation that will play an instrumental role in shaping the growth dynamic of the emirate," he said.

"The executive committee, at its first meeting, discussed action plans and the way forward to undertake a diverse array of activities and effectively co-ordinate the work of all the agencies involved." He said the committee would focus on seven key areas:

-Co-ordinating and achieving the strategic objectives of the DED and the agencies under it.

-Identifying the challenges faced by the economy.

-Prioritising policies through the participation of the agencies.

-Rolling out various growth initiatives by specifying action and identifying the resources needed.

-Developing the skills of employees through continuous training and development.

-Formulating guidelines to be followed by all agencies.

-Discussing topics suggested by committee members.

The committee includes the two deputy director-generals of DED, CEOs of the Foreign Investment Office, Dubai Shopping Festival, Dubai Export Development Corporation and Sheikh Mohammed Establishment, and DED's chief economist and chief strategy officer.
Follow Emirates 24|7 on Google News.