GCC one of best places to pursue CEO career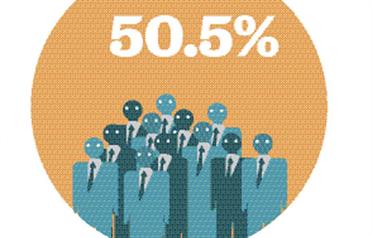 Top management people are increasingly considering the region as one of the best places to be in and pursue their career development.

"Considering the world situation, this is perhaps one of the best places to be as a CEO. Despite the credit crisis, there are many opportunities here with a safer business environment compared to other parts of the world. In Dubai and the entire region, we expect many opportunities to come by in the next few quarters," Panos Manolopoulos, Managing Partner Middle East at Stanton Chase told Emirates Business.

According to a recent CEO Census by Stanton Chase, executives are beginning to regard the UAE and the whole GCC region as a market for long-term business development, as opposed to the rather more opportunistic short-term plans of the past.

As such, they question quality and C-level decision-making, raising issues of personal and career development, shortage in leadership talent as well as retention of talent in the current GCC environment, according to the census.

The CEO market in the GCC region is witnessing unexpected changes that alter its image and seem to establish a long-delayed balance. Moreover, the number and diversity of the Middle Eastern markets – which are not limited to Dubai, as it is often mistakenly implied in a large majority of international literature – can offer significant opportunities.

"Starting from the often-questioned and criticised wonder of Dubai, and moving on the UAE and GCC vision, Middle Eastern economies are now faced with the challenge of proving that not only they can make it through the crisis, but, most importantly, they can still play a major role in the new world balances that are about to be developed. CEOs in the region seem to recognise that and respond to the challenge by investing in the market," revealed Stanton Chase.

On a positive note, the census showed that most CEOs perceive GCC as a region for good business growth opportunities.

"Despite the major economic threats stressed out, CEOs appear significantly optimistic for the region's opportunities and business growth over the next couple of years. More specifically, a total of 87.1 per cent appear optimistic and very optimistic, while an additional 11.9 per cent appears somewhat optimistic. Only one per cent appears pessimistic," the findings of the survey showed.
"It is true that, when compared to other developed or emerging economies, the UAE and the GCC in general, seem to be a safer harbour for business. To start with, state authorities are still dedicated to the original vision of turning the area into an economic hub between West and Asia Pacific. Advisors have already been engaged in order to suggest alternative action plans and previous experience has proven that fast decisions are indeed possible at high authority level to secure quick response to the crisis.

"Tax advantages continue to apply, and plans of imposing some initial taxes during 2009 seem to have been postponed for the time being. Of course, falling oil prices, difficulty in securing liquidity through financial institutions and economy's dependence on the other economies still pose a threat. However, Middle East, whether we focus on the whole area, on the GCC region or only on the UAE, comprises smaller economies, interdependent but with different exposure to the international economic crisis. This offers a leverage to business opportunities, enhancing – as it seems – a more optimistic rather than a pessimistic perception among the CEOs," the census added.

On most promising sectors, CEOs still prefer the traditional heavyweights – construction and banking for growth. "Strangely, CEOs see maximum growth potential in construction, banking and finance. Healthcare & pharmaceuticals, oil & gas and natural resources are other preferred sectors," said Manolopoulos.

Majority of people who participated in the census believed that the region still faces shortage of leadership talent despite the number of opportunities in hand.

Data showed nearly 69.3 per cent believe that Middle East economies are definitely facing a shortage in leadership talent, while an additional 27.7 per cent think that there is indeed some level of leadership talent shortage. Only three per cent do not identify this deficiency in the market.

But that does not translate in offering premium for attracting CEOs from Western countries. "Lately, things have changed globally and there are no special packages for CEOs coming here. It is a flat world now unless there is some difficulty in getting people to places like Saudi Arabia or parts of Iraq. Besides that, things have equalised," said Manolopoulos.

Results showed that a large 41.6 per cent believe that the Middle East – and the UAE more specifically – does not offer competitive conditions to attract and retain executive level talent.

"The UAE, once regarded as the gold mine of the East, is moving fast towards the establishment of different balance as far as working conditions are concerned. Rising inflation, mainly due to extremely high accommodation costs (an issue that still remains a stunning question mark to most expatriates) and high food prices, quickly consume the biggest part of the salaries offered. This, coupled with the relocation costs and challenges, family needs, schooling expenses and cultural diversities, often hinder good talent from moving to the UAE. On the same note, companies cannot afford to keep up with the escalating salaries figures, needed to attract and retain talent," the census elaborated.

"The economic crisis is currently giving an advantage to the companies, since they are faced with an increasing number of high-level Western professionals that are looking towards the Middle East market; however, the balance still remains to be determined as higher supply of talent will lead to lower – if any – increases in salaries that, in turn, will not manage to match with the increasing cost of living," it added.

Based on the findings, Stanton Chase predicted dissatisfaction from top executives as the biggest and most significant threat to the UAE and the Middle Eastern economies in the near future. "With these countries largely dependent on foreign talent, retaining talent in the region demands additional initiatives and opportunities," it said.

CEO retention

However, salary-level is not the only determining factor in attracting and retaining CEOs. "Retaining talent is not based on payroll. Based on numerous comments from the respondents, team spirit and team work, emphasis on quality and growth opportunities within the same company seem to be lacking from the market as it currently operates. The development of a long-term culture is required. Whether the current re-definition of balances will lead to that, remains to be seen," said Stanton Chase.

From the employers' perspective, multicultural communication leadership ability is by far the most important talent sought for from CEOs and top executives. "In such a diverse and multicultural environment, where most companies – even the smaller ones – host more than 10 nationalities in their personnel, the ability to communicate despite cultural differences is an important challenge for each top executive.

"Ability to lead and advocate change, high speed in delivering growth objectives and ability for innovative solutions are also considered very important talents. Although these requirements match with similar expectations in all economies, they do take additional importance in the UAE, since this market has been moving and delivering with higher-than-average speed over the past years, while also top executives retention averaged only two to three years."

However, over expectations from both sides are detrimental. "There have been many instances when people coming here over-expected and under-delivered. Many CEOs coming here had very little knowledge of what they were supposed to do. Things have changed now and both the candidate and the company will be realistic and more careful while making a choice," said Manolopoulos.

According to Stanton Chase, individual comments from the respondents state that organisations in the region do not seek as much as they should from their top executives. The urgent need to fill in the CEO or other top executive position and have the company operating in this emerging and promising market seems to have come at the expense of quality talent appointed at the right position. Again based on comments from the respondents, it seems there is a large number of top executives in the GCC that, although they are professional, they would not really qualify to run a company, as they lack knowledge of the market and/or the sector, as well as in managerial abilities. Maybe it is exactly this lack of proper managerial abilities that is also hindering retention of good talent in the companies and further fuels quick turnovers, it said.

Young executives

The census also showed that the region has a majority of young CEOs, as people in this age group are more willing to relocate than older ones. The age of the majority of respondents ranges from 35 to 55. More specifically, 44.09 per cent of the respondents are 36 - 45 years old and 27.96 per cent are 46-55 years old. An interesting 19.35 per cent are younger (25-35 years old), while a small minority (8.6 per cent) is over 56. Men dominate with a 91.4 per cent participation in the survey, while women CEOs account for only 8.60 per cent.

"This characteristic often acts as a double-edge sword, since on the one hand the market gains from the energy and innovative spirit brought by younger professionals, on the other hand though, it risks losing – and often does lose – on maturity and quality, as many of the CEOs do not have the talent and background that would be demanded in a more developed economy. This, though, could also be interpreted as an additional sign of the well-known war for talent, the effects of which are gradually detected in most markets – especially the emerging ones."

The census also indicated that a large number of CEOs (62.4 per cent) are married, proving that the region is overall considered a good environment for families. As far as retention in concerned, majority (49 per cent) has been in the same position for two to five years, and 41.4 per cent expect to stay for another two to five years. There are significant percentages of respondents that have stayed or plan to stay in this position for more than five and even up to 10 years.

Majority of CEOs (41.3 per cent) were open to suggestions regarding possible new career opportunities. However, 21.2 per cent state were too involved in the current role. For those willing to move ahead, lack of career advancement opportunities and responsibility without authority seem the decisive factor. Dissatisfaction with senior management and different company values are other influencing factors.

Entrepreneurial spirit

Another interesting point that the census showed is that 61.5 per cent consider important and very important leaving the current employer in order to start their own entrepreneurial activity. Increased compensation and equity opportunities rank high, still they were of slightly lower importance than the first two factors. Expansion of personal network was considered the most important factor that would lead to further career development. However, more international experience ranked very high too, indicating that the top executives in the GCC region and especially in the UAE have a constant eye on the international markets, according to the census.

Development of soft skills, mentoring and coaching and personal brand image were also considered very important.

Despite the longer-view perspective developed in the market, the UAE still remains a stopover during one's professional career. This reflects two main trends; one, the strong wish to return home, when an interesting opportunity arises, and, two, the need to follow "the money", that is, to move to more promising markets in the future, the census said. "Asia-Pacific and other GCC countries seem to be the primary choices in case of a new relocation. This, of course, is quite expected, as these seem to be the most promising economies, with interesting growing perspectives. Interestingly enough, North America is regarded as the second choice for relocation despite the economic breakdown."
Follow Emirates 24|7 on Google News.