GCC states in the process of creating monetary authority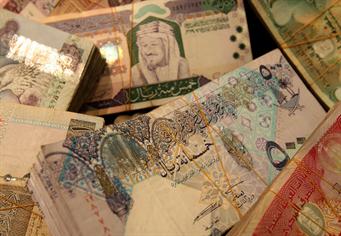 Four Gulf countries embarking on the world's second major monetary union will aim to introduce a strong single currency but they must first build the necessary institutions to achieve that goal, according to a senior Gulf official.

Saudi Arabia, Kuwait, Qatar and Bahrain, members of the six-nation Gulf Co-operation Council (GCC), are now working to establish a common central bank and other institutions needed for their monetary zone after it was ratified by their heads of state at their summit in Kuwait last month, said Abdul Rahman Al Attiya, Secretary-General of the Riyadh-based GCC.

In comments published in the region's official media this week, Attiyah said the four members are in the process of creating a Gulf Monetary Authority (GMA), which will pave the way for launching a joint central bank in Riyadh. "This Monetary Authority will be working to transform the currency union agreement into work programmes and action plans as a prelude for launching a strong single currency," said Attiyah.

"After all, the eventual target of this agreement is not only to create a single currency but to build the institutions which are capable of launching a strong currency, protect it and preserve its value in the future."

Attiyah did not elaborate on what type of currency would be introduced by the four members but analysts believe it could be first pegged to the US dollar, to which most regional currencies are linked. They said Gulf nations could opt later for a basket of currencies, in which the dollar would have the lion's share.

Analysts said the four GCC members of the monetary union have the capability to introduce a strong currency given their massive hydrocarbon and financial reserves.

"A group of countries which control nearly a third of the world's crude oil resources and possess massive overseas assets can introduce a very strong currency," said Ihsan bu Hlaiga, a Saudi economist.

According to independent estimates, the combined foreign assets of the four countries stood at around $1.009 trillion(Dh3.7trn) at the end of 2009.

Their official reserves, including those controlled by the Saudi Arabian Monetary Authority, were estimated by the Washington-based Institute of International Finance (IIF) at nearly $491 billion.

Their combined gross domestic product was put at nearly $550bn, more than a quarter of the total Arab economy. Their oil and gas reserves of 490 billion barrels and 34 trillion cubic metres also exceeded 30 per cent and 15 per cent of the world's proven oil and gas resources.

Figures by the Abu Dhabi-based Arab Monetary Fund also showed the combined exports of the four nations peaked at $470bn in 2008.
Keep up with the latest business news from the region with the Emirates Business 24|7 daily newsletter. To subscribe to the newsletter, please click here.
Follow Emirates 24|7 on Google News.