GCC states join hands to curb illegal competition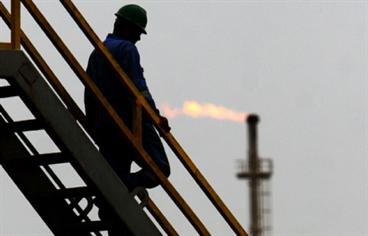 Gulf oil producers have stepped up efforts to devise a common mechanism that will curb illegal business competition and promote free cross-border trade and investment as part of their historic economic pact.

The GCC countries, which account for more than half the combined Arab economy, discussed plans to forge a unified competition law at talks in Riyadh this week and agreed to resume discussions this year.

It was the sixth meeting of the GCC's technical committee assigned with finalizing a joint competition law and officials said more talks are needed to reach a common ground for such a landmark project.

"There will be more talks this year but the committee has made substantial progress in its deliberations over the past two years," said an official from the Riyadh-based GCC Secretariat. "This law is vital for the success of the GCC common market and it is among several other draft laws being discussed by member states in line with their joint economic agreement."

The official, who declined to be identified, said other draft laws include a unified commercial and corporate law, a common agencies law, a unified trade registration system, the anti-fraud law and consumer protection regulations.

"The draft competition law is very important for the GCC common market and other economic merger moves. It is designed to combat illegal business and commercial competition, and trade secrets," the official said. "This will actively contribute to promoting trade and investment among member states."

According to official GCC media, the draft law would be submitted to the concerned authorities for final approval once it is completed. It will be an obligatory regulation which will be enforced in all GCC countries, they said.

Speaking after the Riyadh meeting on Thursday, a Kuwaiti official said reaching agreement on such a law would promote "honest commercial competition and contribute to curbing practices associated with monopoly of products."

Rashid Al Hajri, Director of Commercial Monitoring at the Kuwaiti Ministry of Commerce and Industry, said the GCC officials had completed the discussions of all 31 Articles of the draft competition law and more talks would be held.

"This is a significant law as it aims to prevent the abuse of commercial competition. It will provide a suitable, competitive climate for companies operating in the Gulf and this will strengthen the GCC merger."

He said the technical committee, which met for two days, would make recommendations on the proposed law for the GCC commercial and industry undersecretaries when they hold periodical talks in Riyadh soon. The UAE and other GCC members have finalised their own draft competition laws.

In comments last year, UAE Minister of Foreign Trade Shaikha Lubna Al Qasimi said the draft law was prepared to protect and support healthy competition by providing a motivating environment for business corporations, small and medium enterprises and main contributors to the development process.

"Other objectives were to nullify any agreements or regulations among business corporations leading to breach, limitation or prevention of competition through methods such as hindering and obstructing prices, mark out supply and demand free mechanism, market allocations or customer segmentation by areas or any other mechanism negative to competition," she said.
Keep up with the latest business news from the region with the Emirates Business 24|7 daily newsletter. To subscribe to the newsletter, please click here.
Follow Emirates 24|7 on Google News.