GCC surplus to touch 10.4% of GDP this year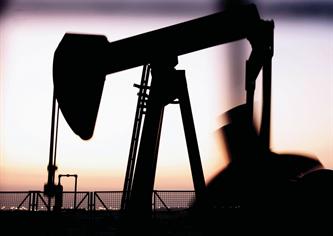 A decline in crude prices and output depressed the combined economy of the six Gulf oil producers by more than $186 billion (Dh682 bn) in 2009 but it is poised for recovery in 2010, according to official data.

The collective fiscal and current account surplus in the Gulf Cooperation Council (GCC) states also plunged last year as a result of a large drop in oil export earnings, the Kuwaiti-based Inter-Arab Investment Guarantee Corporation (IAIGC) said in a new study on the GCC economic performance during 2000-2010.

IAIGC, a key Arab League financial institution, said the GCC's nominal gross domestic product (GDP) climbed to its highest level of about $1,073bn (Dh3.93 trillion) in 2008 as a result of a surge in crude prices to a record average of $95 a barrel compared with nearly $70 in 2007.

"Estimates by the International Monetary Fund and other organisations show that the GCC's nominal GDP dipped to around $887bn in 2009 after surpassing $1trn to reach $1,073 in 2008," the eight-page study said. "The decline depressed the GCC's GDP per capita income to $23,000 last year from $28,000 in 2008 but it is projected to rebound to $26,200 in 2010."

The report put the GCC's total oil production at around 15.1 million barrels per day and exports at 11.9 million bpd, down from nearly 16.3 million bpd and 13 million bpd respectively in 2008. It expected the group's crude production and exports to reach around 15.6 million bpd and 12.3 million bpd in 2010. As a result of lower oil prices and output, the GCC's fiscal surplus plunged to only around 5.3 per cent of the GDP from a record 27 per cent in 2008. But higher oil prices and supplies could push it up to 10.4 per cent in 2010.

The current account surplus also dipped to nearly $56bn (Dh205bn) in 2009 from a record $292 bn (Dh1.07 trn) in 2008 and is forecast to improve in 2010 due to an expected rise in exports.

The report said the fall in crude prices and output depressed the GCC's total exports of goods and services to around $574.3bn (Dh2.1trn) in 2009 from a record $820.5bn (Dh3trn) in 2008.

"In 2008, the GCC countries' economy accounted for around 1.8 per cent of the world's total GDP of around $61trn but their per capita income was nearly triple the global average given their relatively high growth rates and small population of around 39 million at the end of 2008," the report said.

"There was a fall in overall economic indicators in 2009 but the economy generally performed well. One positive indicator last year was that inflation rates declined sharply after reaching record levels in 2008.

Preliminary estimates show inflation stood at 3.7 per cent in 2009 while the GCC's reserves slightly increased to around $557.1bn." IAIGC said the GCC countries maintained good sovereign credit ratings because of their high international reserves and relatively low debt.
Keep up with the latest business news from the region with the Emirates Business 24|7 daily newsletter. To subscribe to the newsletter, please click here.
Follow Emirates 24|7 on Google News.