GCC to push for free trade pact with China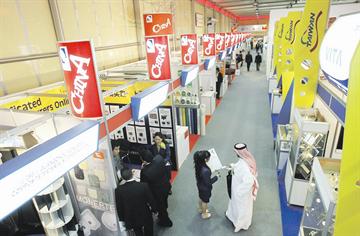 Hundreds of officials and businessmen from Gulf oil producers and China will gather in Bahrain in late- March for their biggest conference that will focus on the need to finalise a free trade agreement (FTA) between the two sides.

The March 23-24 symposium in Manama follows recurrent calls by Gulf officials to turn East after reaching a deadlock in their long-standing FTA negotiations with their main economic partner, the European Union.

The conference will be followed by another major meeting between the six-nation Gulf Co-operation Council (GCC) and India in Saudi Arabia to discuss a similar pact, joint investments and expansion of trade exchange.

"The conference will focus on the proposed free trade agreement between the GCC and China and the role of the private sector in the two sides to push for such a vital agreement," said Isam Fakhru, Chairman of the Dammam-based Federation of the GCC Chambers of Commerce and Industry (FGCCI).

"It will also cover ways to expand trade relations between the two sides and promote joint projects. In this respect, the participants, mainly the representatives of the private sector, will present investment opportunities in China and the GCC countries," he said in a statement sent to Emirates Business.

Ministers, officials, industrialists and other businessmen and private sector representatives have been invited to the forum, sponsored by the FGCCI and the China Council for the Promotion of International Trade (CCPIT).

GCC states – the UAE, Bahrain, Kuwait, Qatar, Oman and Saudi Arabia – have been locked in FTA negotiations with China while they are also seeking such deals with other major economic powers in a bid to attract technology and support their economic diversification strategies.

From a negligible status during 1990s, China has become one of the largest trading partners of the GCC, with their two-way exchange peaking at nearly $58 billion (Dh212.86bn) in 2007. The GCC Chambers expected that level to have jumped by at least 60 per cent in 2008 due to strong oil prices.

FGCCI forecasts showed a drive by the two sides to tap their lucrative markets is expected to push bilateral exchange to $350bn-500bn in 2020. Since 2006, China, India and other Asian countries have been the largest trading partner of the 29-year-old GCC, accounting for more than 55 per cent of the Gulf group's total commercial exchange of nearly $758bn in 2009.

China's investments in the region are also growing rapidly, with an estimated $466m in 2007. In Saudi Arabia, there are 55 Chinese entrepreneurs who are engaged in construction projects, including three companies involved in oil and gas prospecting and exploration, the figures showed. According to FGCCI Secretary-General Hassan Naqi, China offers tremendous investment opportunities for GCC businessmen.

"Likewise, the GCC's 700,000 companies, can expand their co-operation with their Chinese counterparts. In this regard, the centre will be an effective catalyst in achieving more successes between the two private sectors," he said, referring to the recent business centre opened by FGCCI in Beijing.

"The relationship between GCC and China has been growing in many areas of economic activities. Hence, the GCC-China Economic Forum is being convened to further crystallise and focus on the priorities of co-operation and at the same time on the long-range programme of partnership," said Naqi.

He said it was time for the GCC and China, a key importer of Gulf oil, to finalise agreements concerning number of issues including trade, joint investment ventures, technology transfers business incentives and copyrights. "The importance of free flow of economic information and emerging opportunities from both GCC and China is one of the major issues to be tackled during the forum,'' said Naqi.

"Other key issues include incentives and programmes to boost cooperation, challenges and opportunities in the energy and industry sectors, and a legislative and institutional framework for co-operation."
Keep up with the latest business news from the region with the Emirates Business 24|7 daily newsletter. To subscribe to the newsletter, please click here.
Follow Emirates 24|7 on Google News.